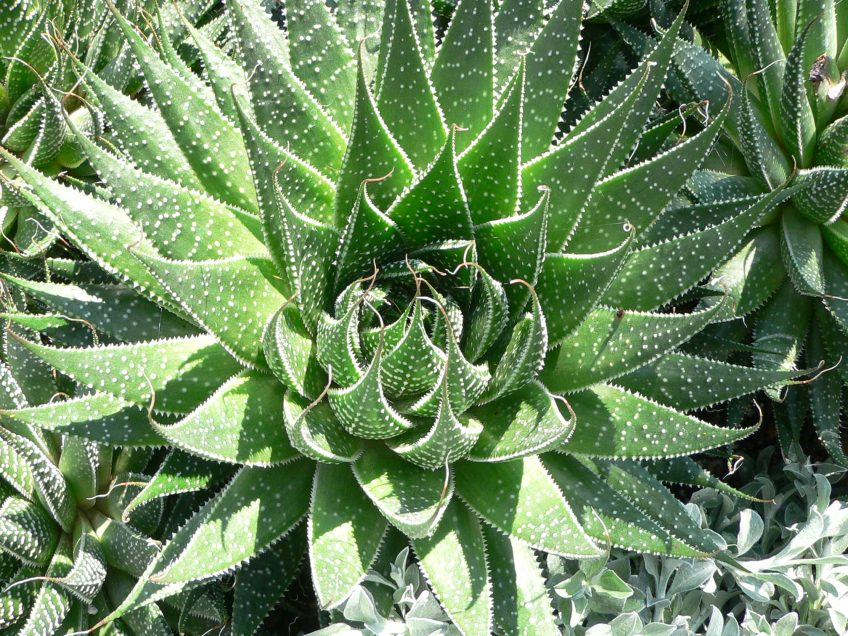 The benefits of any plant should always be weighed against the difficulty of cultivating it.  In the case of aloe vera, there are no difficulties to weigh against the long list of benefits.  The list of both proven and supposed benefits is too long to include here, but these are a few of the known benefits of this wonder plant.
Easy to Grow
You don't need a green thumb, or even garden space to grow aloe vera.  Aloe vera can be grown in a container, tolerates anything from partial shade to full sun, is perennial, propagates on its own, and can look quite nice with grown among succulents.
Burn Treatment
Aloe vera is among the best treatments for burns, including sun burn.  Growing it yourself allows you to get all the benefits without having to spend money on a product that includes alcohol which is terrible for burns.
Boosts Immunity
An ounce of prevention is always better than a pound of cure, and aloe vera contains antioxidants and antibacterial can help prevent illness.
Natural Laxative
The latex layer just beneath the skin of the aloe vera plant is a safe and natural laxative.  Despite the safety of periodic use of aloe latex as a laxative, it should not be used daily as a preventative measure.
Dental Health
Studies have shown that pure aloe vera juice can be just as effective in fighting plaque as conventional mouth wash.  Aloe vera gel can also help with the pain of cancer sores and speed their healing.
With all these benefits and more, and not a single reason not to, get some aloe vera started in your garden or in pot now so you can start benefiting from one of the most useful medicinal plants that you could ever grow.
Let Us Know Your Thoughts