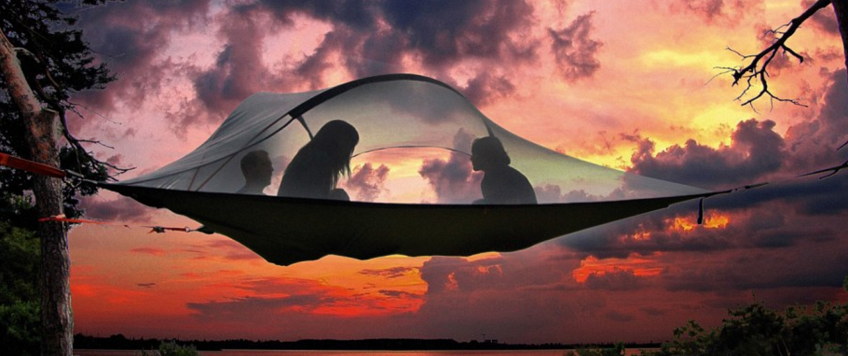 Whether you just want to make your weekend camping trip a little more comfortable, or you want to prepare for a homey camping experience in case of a disaster situation, there are many ways that you can make camping feel more like home. These methods don't involve spending thousands of dollars on luxury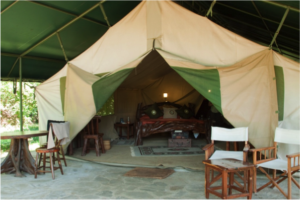 camping items, or carrying far too much weight as you pack everything and the kitchen sink. But just a few simple touches around your campsite can make a huge difference.
Soft…
When you can, and when it doesn't add too much weight to your gear, try to incorporate soft fabric in your campsite. A tablecloth over the picnic table, a small rug just inside the tent where you step in with your bare feet, and sheets or blankets from your home that you use with your sleeping bags can make your campsite feel more cozy and relaxed.
Related Article:  "Campsite Chores for Kids"
Defined Living Space…
Try to expand the "living space" by laying out a large tarp, or even a large outdoor rug, in front of your tent. While it doesn't actually create any more space than was already there, it does trick our minds into believing that the defined living space is larger and designed specifically for us. If you have a large overhead tarp over your tent, try to find one that is big enough to cover some area to the front of the tent as well, to create a "porch" for your temporary home.
Decor…
Finally, don't be afraid to bring a sentimental, decorative item or two – a scented candle, a lawn ornament, or some fun lanterns strung around the area can make it feel more like "you". Add some chairs or a comfortable hammock, and you may find that leaving your campsite is harder than you thought.
If you liked that, you might also like:
Let Us Know Your Thoughts