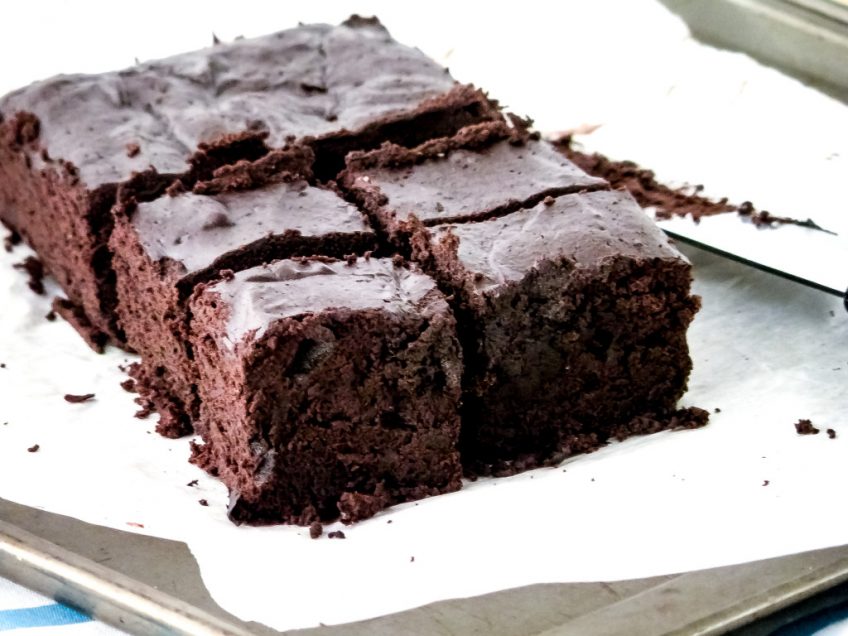 I've been on a grain-free kick lately. I'm not really "paleo", but I do love trying out new paleo recipes as I enjoy experimenting with dairy- and grain-free recipes in the kitchen. I'm a big believer in butter and eggs, so I'd never give them up completely, but I think my favorite thing about learning paleo recipes is learning how to use non-dairy ingredients. It's just a great cooking skill to have, plus, if I'm ever out of them and don't feel like running to the store, which happens a lot in the winter time, let me tell you!
This is a cool recipe that not only is free of wheat and gluten, but also has paleo options. If you have any gluten-free relatives coming over for the holidays, it would be a great option for a sweet and healthy(ish) treat!
Ingredients: 
10 ounces dark chocolate, chopped (Paleo alternative: unsweetened dark chocolate)
4 tbs butter, chopped (Paleo alternative: virgin coconut oil)
3/4 cup sugar (Paleo alternative: coconut sugar)
3 eggs
1/4 cup unsweetened cocoa powder
2 teaspoons pure vanilla extract
1/4 tsp salt
Directions: 
Preheat oven to 350 degrees
Line a 8″ baking pan with parchment paper or aluminum foil so that it hangs over the edge
In a double-boiler, or heat-safe bowl resting in a saucepan with simmering water, melt the chocolate and butter or coconut oil together until blended and smooth.
Add the sugar, and blend well, then remove from heat and set aside
In a separate bowl, blend the vanilla extract with the eggs and beat with a hand mixer for about a minute, until frothy.
Add the cocoa powder and salt to the eggs, and beat until blended well.
Combine the melted chocolate and sugar with the eggs and cocoa powder mixture, and blend until smooth and glossy.
Pour the mixture into your prepared pan and bake for 25-30 minutes, keeping a close eye on it
Remove from oven and allow to cool completely before cutting and serving.
That's it! Enjoy!
If you liked this, you might also enjoy…
Let Us Know Your Thoughts