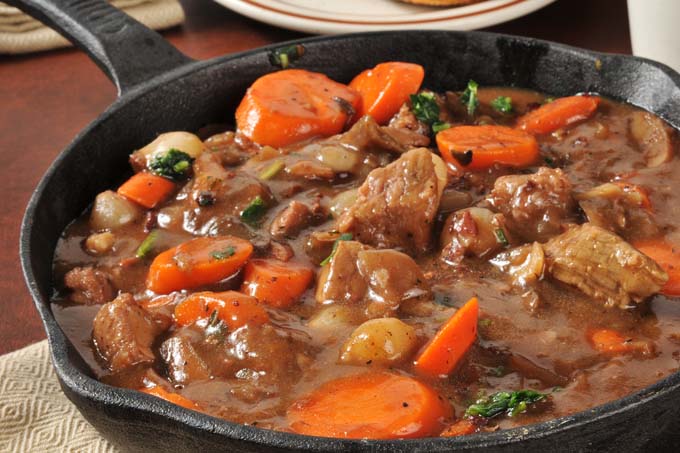 When first making the switch from toxic nonstick cookware to cast iron, you may have a few reservations about the care or cost, especially if you run your homestead on a tight budget. The good news is that cast iron cookware outlasts its nonstick and other counterparts by decades, even centuries; you won't be replacing cheap pots and pans every few years. This coupled with a good grasp of the simple process of caring for your cookware, leaves no reason not to take the plunge! If you're ready to start your cast iron collection, check out these essentials first!
Dutch oven:

A good, high capacity dutch oven is a staple in any cast iron stash. Use this for baking bread, cooking soups, grains, legumes, and hearty casseroles.
Skillet:

Skillets come in all shapes and sizes for use in almost any type of cooking. Get started with a standard 8- or 10-inch.
Grill pan:

Ditch the bulky countertop grill and make restaurant-quality burgers and steaks with a grill pan. Great for use during the winter months when you want the perfect steak without cooking out in the cold!
Pots:

Cast iron pots are a healthier alternative for boiling and steaming. From a multi-gallon stockpot to a cute little teapot, there are plenty of options available.
Baking dishes:

Whether you're whipping up a batch of cookies, a pan of cornbread, or a deep-dish pizza, there are myriad different styles and shapes of pans to get the job done. Artisan cast iron makers even offer dishes in novelty shapes such as states or animals.
There's no need to break the bank or clutter up the kitchen when becoming a cast iron convert. Yard sales, thrift stores are great places to find vintage pieces. Even big-box retailers are tapping into the growing market and offering affordable cookware selections. It's easier than ever to start a great collection, but be careful- it can be addictive. But with cast iron, there's no such thing as too much!
If you liked this, you might also enjoy…
Let Us Know Your Thoughts