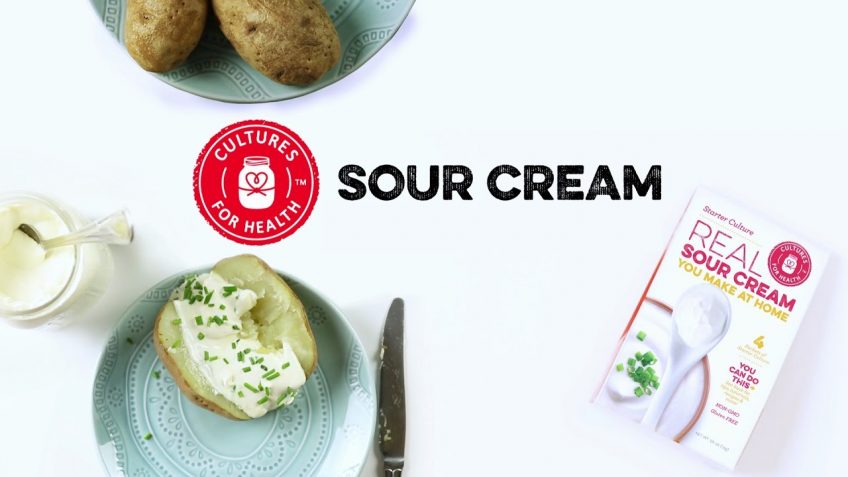 Like so many food products we take for granted, sour cream can be naturally fermented at home! Most of us think of sour cream as a slightly decadent topping for baked potatoes or beef stroganoff, but it doesn't have to come in a plastic tub from the supermarket.
With some good quality cream, some time, and an adventurous spirit, you too can make delicious, homemade, naturally fermented sour cream right at home! Culturing experts Cultures for Health share in this short and easy-to-follow video how:
If you enjoyed this, you might also like….
Let Us Know Your Thoughts