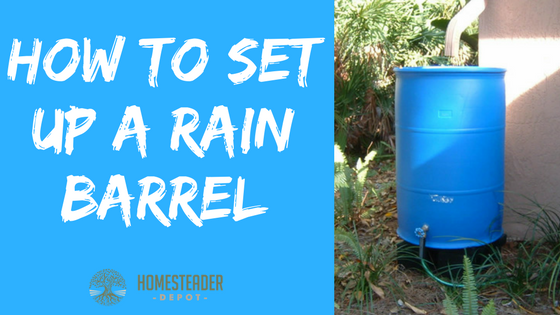 Take the adage "April showers bring May flowers" to a whole new level this year! You can harvest your April (and every other month) rain and use it to water your garden.
Even if you just have a small rain barrel, it can provide a very helpful amount of water to offset your municipal water. It's one of the simplest forms of renewable energy, and this set-up is a breeze to construct.
This infographic covers ever detail of one of the most classic styles of rainwater harvesting. This would make a great spring project for any homestead! Enjoy.

If you enjoyed this, you might also like….
Let Us Know Your Thoughts