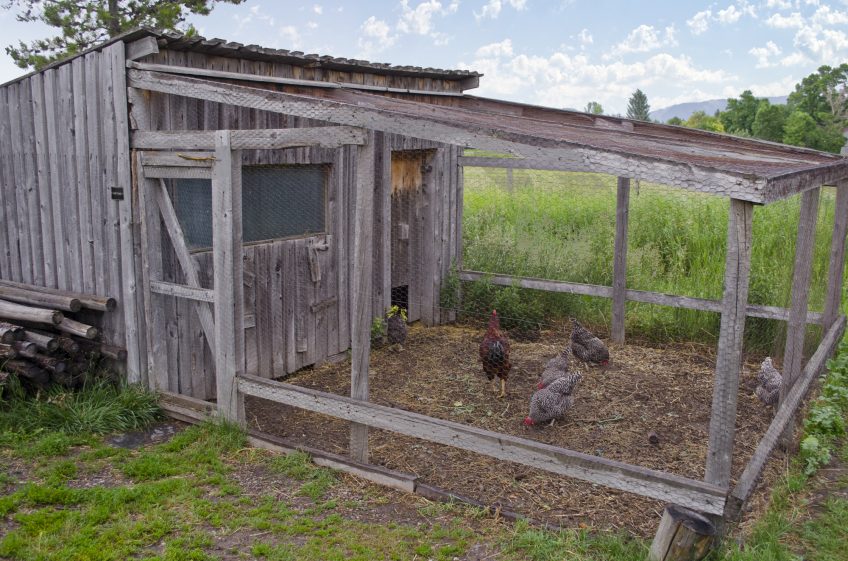 Raising chickens is awesome, but you definitely need to have everything they will need to thrive. In most cases, this will include a properly constructed and well-equipped chicken coop. Even free-range chickens will need somewhere to roost at night. There are many options out there for homemade chicken coops, and this will probably be the best option for most people as you can customize it to your flock size, climate, and budget needs.
There are a few crucial components to a chicken coop, which this great infograph from Gardenaholic.com put together. They also have a great article on how to raise backyard chickens if you're interested in more information.
The basics that this infograph covers are appropriate roosts for the chickens, as they like to perch to roost, or sleep, a horizontal bar set up in the coop is a great option. They will also need nesting boxes-they like to burrow into small, safe places to lay their eggs. Food and water is of course crucial as well, you'll need a sturdy, easy-to-access container for both food and water that can't be accessed by potential predators.
Speaking of predators, securing the coop from predators such as foxes, coyotes, birds of prey, raccoons and other animals who look at live chickens as a delicious meal. They will also need lots of fresh air so good ventilation in the coop is key.  They are also very vulnerable to too much rain or heat, so they'll need plenty of overhang for shade and water protection. A dust bath is also great to add to your coop so your chickens can clean off-which is really fun and cute to watch, by the way.
Overall, this is a great little guide to what you'll need to consider for your chicken coop. You can also look at Pinterest and YouTube to see what other people have done for their ideas-this is great to get an idea of what works in real-life scenarios for a chicken coop.
Your coop doesn't have to be fancy-it just needs what the chicken will need to be comfortable, safe and happy. Happy chickens means more eggs-so that will make you happy too!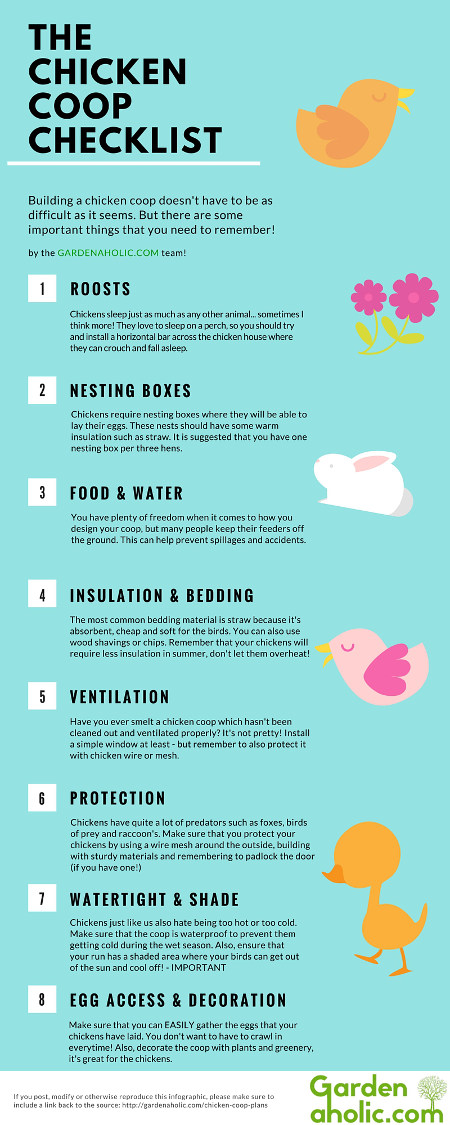 If you enjoyed that, you may also like:
Let Us Know Your Thoughts