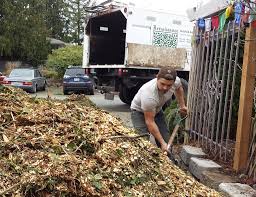 In case you hadn't noticed from other articles I love wood chips.  I'm not alone on this, gardeners and homesteaders with much more experience that I have swear by the power of wood chips.  Whether it's just for mulch, to add to the compost, for soil transformation, or even to build your own soil from scratch, you will be hard-pressed to find a better resource than wood chips.  But those who have bought wood chips, by the truckload, but especially by the bag full, know that wood chips can be costly.  On the other hand, those of us who have done a little digging and searching know that wood chips can come in great quantities for absolutely nothing.  Here are some tips you can use to get your hands on this valuable resource without spending a dime.
Local Government
If your city or county operates the landfill in your area it is likely that they have a green waste area, and often in this area there will be a huge pile of wood chips.  Sometimes you can just pull up and take it, sometimes you need permission or even a free permit.  If the landfill is privately run in your area you may be able to get free wood chips from your local government through the parks department, or the transportation department.
Electric Company
The electric company in your area has to trim and remove trees near power lines regularly.  This is going to result in a lot of wood chips.  They might even have to pay to dump these wood chips if someone doesn't take them off their hands first.
Local Arborists
Look in your yellow pages for tree trimming companies in your area.  Give them a call and let them know that you would love some free wood chips.  They might let you come and pick them up from the base yard, or they might even drop them off at your home for free to save themselves from having to drive them out of their way to dispose of them.
If you have been paying for your wood chips, you don't have to continue to waste your money, and if you have been going without them to save money, your garden doesn't need to continue to suffer.  With these tips you should be able to locate some free wood chips in your area, though you might have to wait for a permit or get your name on a list for drop off, you will still be on your way to having a cheaper, more bountiful garden.
Let Us Know Your Thoughts