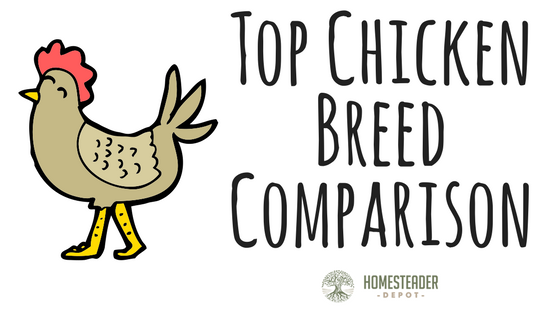 When it comes to choosing breeds to begin a flock of chickens, you have probably found it is quite overwhelming choosing the right one for your needs. Every breed has it's pros and cons. Those that are popular are popular for good reason, but, like heirloom vegetables, lesser-known chicken breeds have their perks and benefits.
Chicken breeds are much more varied than you might think, and this great infographic from ManateeChickens.com breaks down several popular breeds and various factors that might influence your decision of which ones to raise. Factors like egg production, size, weather tolerance, ability to forage, and age to maturity are all factors that you should take into account for your needs. Consider the space you have for them to forage, roost, and brood, whether they will be pets or purely used for eggs or meat, etc.
Chickens are wonderful homestead animals to raise, so odds are you will enjoy whatever breed you choose!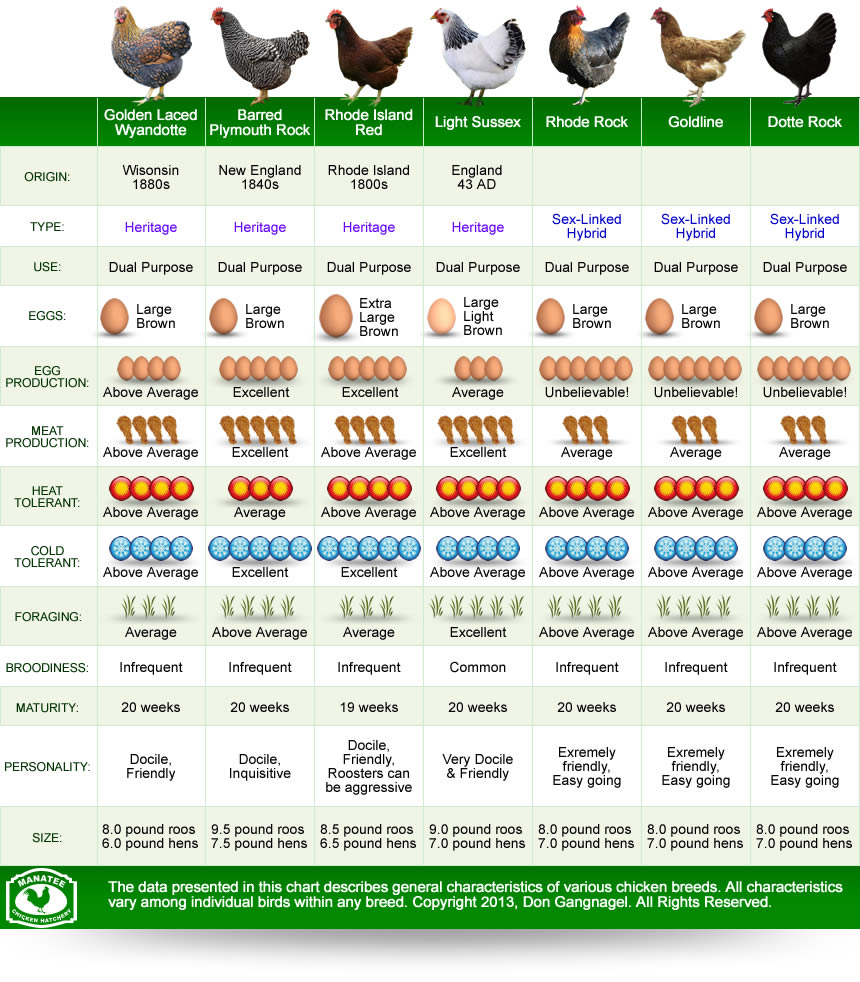 If you enjoyed this, you might also like….
Let Us Know Your Thoughts