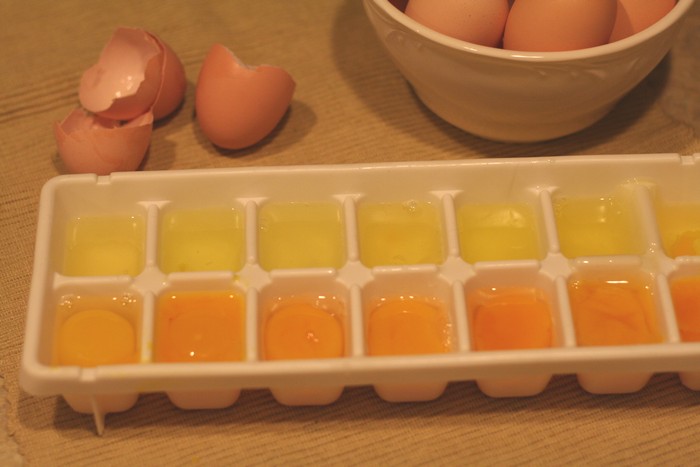 If you are ever faced with an abundance of eggs and not enough time to make something with all of them, it can be overwhelming! Eggs, especially of the farm-fresh variety, are such awesome, healthy, cheap (or free, if you have your own chickens!), and versatile sources of nutrients that it is imperative to use them efficiently.
One really great option for preserving eggs with any of the following freezer methods is not only having eggs through the winter as production slows, but also to make them quick, easy, and relatively mess-free to use!
Baking in Muffin Tins
A really simple way to preserve eggs is to bake them individually in muffin tins and then freeze. They can be reheated quickly and easily for egg muffin sandwiches in the morning! Way cheaper and healthier than the fast food alternative.
What you do is lightly coat muffin tins with cooking spray or butter and crack an egg in each round. Bake at 350 degrees for about 30 minutes, then let cool, stick in Ziplock bags, and simply pop in the freezer! These will last up to a year frozen.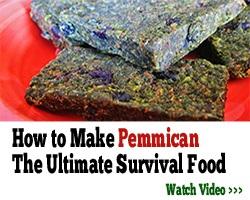 Freezing Raw 
This works surprisingly well for scrambled eggs or being added to any kind of batter.
What you do is beat together the raw eggs and pour into ice cube trays. 2 cubes is about 1 egg. Once frozen, you can pop them out of the tray and put them in a Ziplock bag. Just thaw in the refrigerator overnight to use the next morning. These will keep up to 6 months.
Related Article:  Why Are My Chickens Not Laying Eggs?
Freeze Scrambled
This is a very easy way to freeze and reuse, for things like breakfast burritos or easy morning scrambles. It's about as simple as it sounds: scramble up the eggs you want to preserve, let cool to room temperature, wrap up in freezer parchment paper and stick in a zip-lock bag. They will last up to a year. Simply thaw in the fridge overnight; you can also store these in the fridge and they will last up to a month!
If you enjoyed this, you might also like….
Let Us Know Your Thoughts