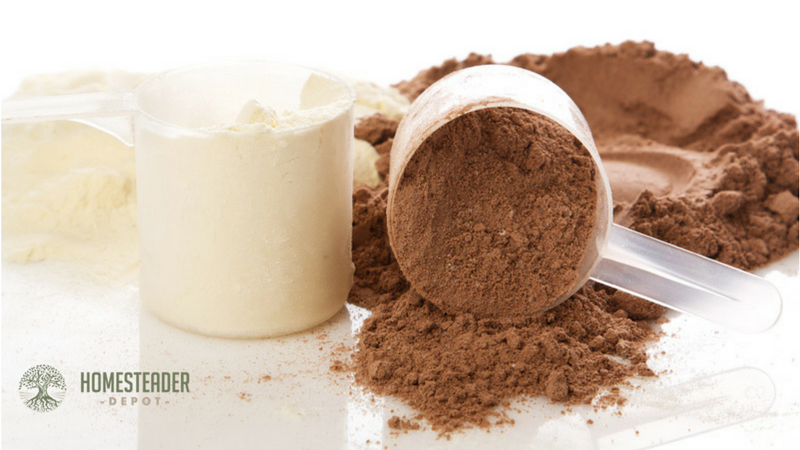 Protein powder is usually known as the substance that bodybuilders use to bulk up. It's more than that, however! There are protein powders out there that go into shakes, can be mixed with water and drank on their own, and that serve as meal supplements.
Having supplemental protein powder can prove very necessary for those bad years when livestock doesn't produce or you've come up empty-handed while hunting.  Your body needs a source of protein and when you can't get it from meat, a supplemental powder is a great option.  It's definitely something to consider in your emergency pantry.
In fact, there are so many different types of protein powder that you might find yourself overwhelmed with options. We'll help with that here.
What Exactly Is Protein Powder?
Protein powder is exactly what it sounds like – it's a supplemental powder that contains protein and a number of other vitamins and minerals. There are versions with more protein than others (these are what bodybuilders use to bulk up) and some that are very well-rounded. If you're looking for a good type to keep in your preparedness pantry, choose the well-rounded versions. They'll serve your needs better and act as a meal replacement.
Types of Protein Powder
We've already covered one type of protein powder – the one used by bodybuilders. However, the types that serve as meal replacements come in a variety of types and flavors. Some use coconut to provide the protein, while others have some animal by-products in them. Make sure to read the labels carefully if you're a vegetarian or vegan to avoid ending up with the wrong kind. On top of this, there are a number of different flavors, from strawberry to chocolate. In fact, some types are available in more than one flavor, making the decision even tougher. What it comes down to is finding the meal replacement kind in a flavor that you enjoy.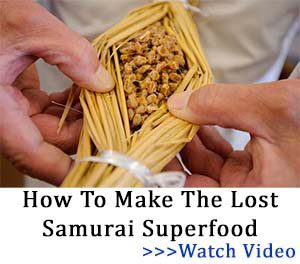 How Long Will It Last?
Protein powder is just that, a powder so that it will have quite a long shelf life. The standard types expire within four to five years, and, like with most canned and jarred items, if they are stored properly, they'll last even longer than that. As long as the container isn't opened, you can probably get a few extra years of storage time. However, if it's opened, make sure to use it up as soon as possible. You don't want to risk contaminating anything!
Is Protein Powder Good For Kids?
The answer here is yes. Protein powder is indeed good for children. There are even kid's versions available on the market. Compare it to baby formula, only formulated differently and tastier. It contains the same number of nutritious elements as the adult versions; only it is made for children's needs. In short, if you have kids in your house, you should have some protein powder for them store with your other emergency goods.
Can I Do Anything Else With Protein Powder?
While the most popular method of using protein powder is by mixing it with water and drinking it, you can always use it in a smoothie. In fact, if you mix some of your canned fruit in with the protein powder and maybe some powdered milk and water, you have the makings of a quite tasty drink. You'll need some variety in your diet – you can't keep eating and drinking the same things all of the time – and this is a great way to expanding things.
Protein powder is a useful vitamin and mineral supplement that can provide some of the things that your average diet is lacking. Make sure to keep some containers of it in your emergency pantry alongside your other goods. You might want to pull it out when you tire of eating the same old things all of the time. The benefits are worth it, especially if you chose a tasty flavor.
[Discover]

 The ONLY battery reconditioning resource that lets you easily bring nearly any type of dead battery back to life…<<<Learn How Here>>>

Let Us Know Your Thoughts