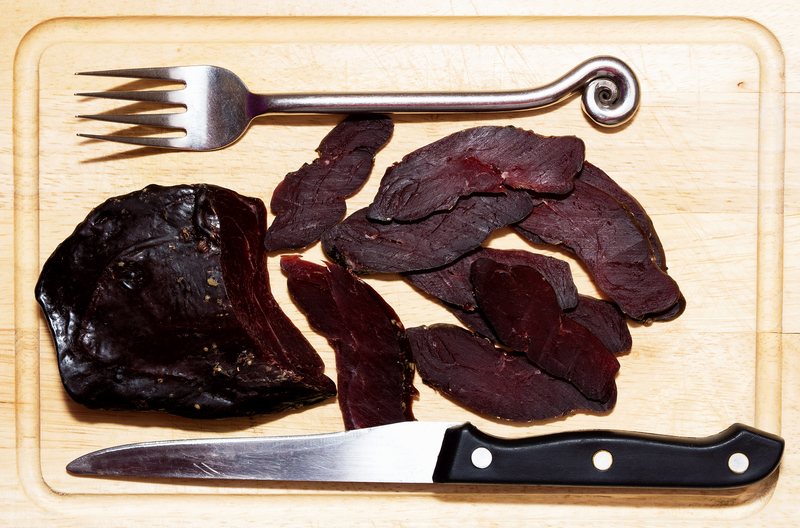 When you're stockpiling for an emergency, some foods are easier to preserve than others. Vegetables and fruits can be canned or dried.
But what do you do to preserve meat? Freezing is effective for regular use, but it won't help you if there's no power. One of the best and most effective ways to preserve meat is by making jerky.
Jerky is easy to make, healthy to eat and has a long shelf life. Making it can extend the life of venison and provide you with a healthy, protein-packed snack to get you through hard times.
Preparing to Make Jerky
Let's talk first about what you need to make deer jerky. There are a few basic non-food requirements that you need to have in place.
A freezer to freeze the meat before slicing it
A food dehydrator or an oven with a low setting (150 degrees Fahrenheit)
A very sharp chef's knife or a meat slicer
That's it. Some people like to smoke their jerky, so if you have a smoker, you may want to consider that since it can add a nice depth of flavor to the finished product. However, you don't need to smoke it. Our recipe, as you'll see, includes a dash of liquid smoke to add a smoky finish.
Our Favorite Deer Jerky Recipe
Now we're ready to share our favorite deer jerky recipe with you. We'll walk you through it. Once you've made your first batch, you won't want to go back to store-bought jerky.
Here's what you'll need:
1 pound of venison with the fat and skin removed
½ c. soy sauce or tamari
1 tablespoon Worcestershire sauce
1 tablespoon steak sauce
1 teaspoon liquid smoke
½ teaspoon garlic powder
½ teaspoon onion powder
½ teaspoon sea salt
½ teaspoon ground white or black pepper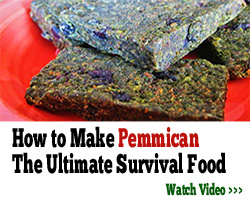 Here are the steps to follow to make the jerky.
Put the venison in the freezer. Partially frozen meat is easier to slice thin than raw meat.
When the venison is ready, use a very sharp knife or meat slicer to cut it into ¼-inch thick slices.
In a large bowl, put the soy sauce, Worcestershire sauce, steak sauce, liquid smoke, and spices, and whisk to combine.
Add the venison slices and stir to make sure all slices are coated with the marinade.
Place the bowl in the refrigerator and allow it to marinate a minimum of four hours. You can leave it overnight for a stronger flavor.
When the slices have finished marinating, it's time to cook them. The method and time will vary depending on whether you're using a dehydrator or your oven.
If you're using a dehydrator, fill the trays making sure to lay the meat down in a single layer with no overlap. The usual setting is about 155 degrees, and it should take four or five hours.
To make jerky in an oven, lay the venison in a single layer on cookie sheets. Preheat the oven to 150 degrees Fahrenheit and put the jerky in. It will take eight to ten hours.
In either case, you'll know that the jerky is done when you can pick up a slice of meat and bend it without breaking it. Store the jerky in plastic bags or jars at room temperature or in the refrigerator to extend its shelf life.
Flavor Variations
Once you've made your first batch, you can experiment with new flavor combinations. Adding some fresh ginger to the marinade will give your jerky a spicy kick. If you want a little sweetness, try adding some brown sugar. Venison and apples are a classic combination, so you can try substituting ¼ cup of organic apple cider vinegar for the soy sauce.
Store-bought jerky simply can't compare to homemade. We hope this recipe inspires you to give it a try.
Do you have a favorite jerky recipe or ingredient? Tell us in the comments!
With over
1000 easy-to-prepare Paleo recipes

and 10 week meal plan, you can stop stressing about your food, and start enjoying the healthy energetic body, weight loss, mental sharpness, and positive attitude you gain from eating only

wholesome, natural ingredients

that truly nourish.  <<<Check out the Recipes HERE>>>

Let Us Know Your Thoughts