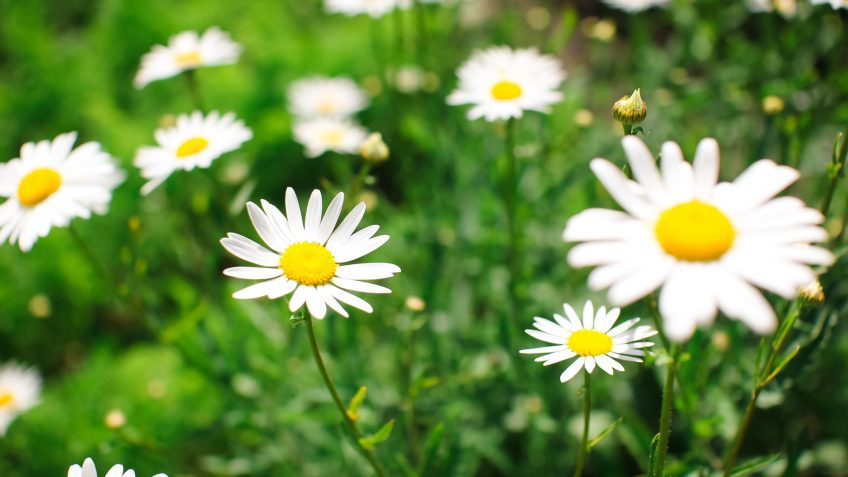 Herbal tea can be very calming, invigorating and of course, healing. These days, however, a lot of major herbal tea brands that have become staples in homes and health food stores unfortunately have added ingredients like natural flavors and soy lecithin. The good news is, there's several easy and delicious options for homemade herbal tea!
Mint
Mint is the most obvious and a lovely option for tea. Tea made with mint leaves can help with upset stomachs and other digestive issues, and it is also very calming and refreshing. It grows best in well-drained soil and shade, and it crawls so it's a great ground cover. It also repels bests so it's perfect around your garden beds.
Lemon Balm
Lemon balm makes for a delicious tea with a lovely flavor, and it's very medicinal too. Perfect for treating colds, it is a wonderful natural sedative for restless children or patients. It's an easy and low-maintenance herb, that can get very big very quickly, so it's perfect for tea as you'll want to cut it back often.
Dandelion
Dandelion tea, either from the roots, leaves or flowers, is wonderfully medicinal and also quite flavorful. The root even can be used to make caffeine-free, liver-supporting coffee. Odds are you already have dandelion growing in your lawn or pasture, but it can be easily grown in gardens as well.
Chamomile 
Chamomile is a classic herb tea that's a lovely bedtime treat. It is wonderfully medicinal, benefiting chest colds, inflammation, eczema and allergic reactions. Best grown outdoors in the ground, it can be a lovely option for mass planting and the pretty little flowers are a great landscaping choice as well.
These are just a few options for herbal tea-there's many more out there! Home-grown and home-brewed tea is the best you'll get, for taste and for health, so consider some of these wonderful tea herbs today!
If you liked that, you might also like:
Let Us Know Your Thoughts