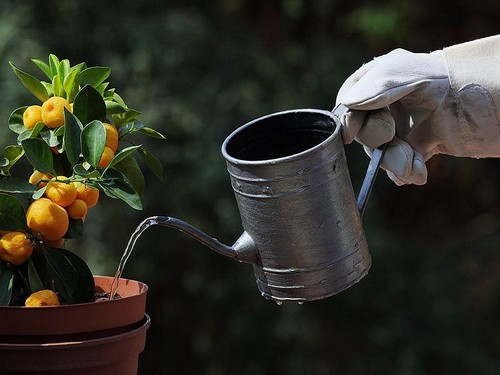 I'm normally not a fan of growing food in containers, other than wooden raised beds which I guess are a form of containers.  But fruit trees are an exception and one that most people don't ever consider, probably because they don't think it's possible.  But it is possible; lemons, oranges, and avocados are three examples of commonly purchased fruit that you can grow at home, and in containers.  Here are a few reasons why you might want to consider containers a strategy for growing fruit.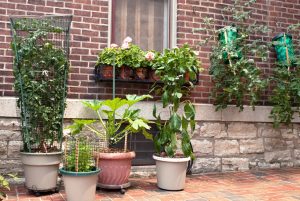 Space
Space is a factor for a lot of gardeners.  And trees are not light on the space they require.  Their roots need room, and the taller they get the more shade they will cast on the ground that you would otherwise like to be used to grow food.  But growing fruit trees that are specially-suited for live in containers (though these varieties can be put in the ground) will give you the ability to grow fruit trees in areas not available otherwise, areas like steps and patios.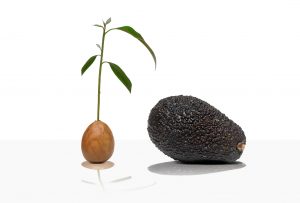 Mobility
Keeping a tree in a pot, even a large pot means that it is mobile.  You might have to use a handcart, but you will be able to move it where you want it.  This means that you can move it from your front yard to backyard as seasons and light change, you can relocate it if it starts to shade other crops, and if you move you don't have to say goodbye to something you have worked hard for.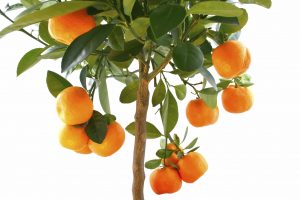 Poor Soil
If your soil quality is not good enough to produce fruit in, you don't have to wait while you build that quality up.  You can start your trees in containers with rich compost and later transplant them into the ground once you have improved the soil if you can.  If not, you can leave the trees in containers and not have to worry about the ground.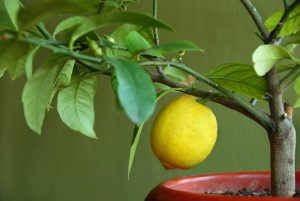 So if you have poor soil, are considering moving, and don't have enough space, you still don't have any reason why not to be growing fruit trees.
If you liked this, you might also enjoy…
Let Us Know Your Thoughts