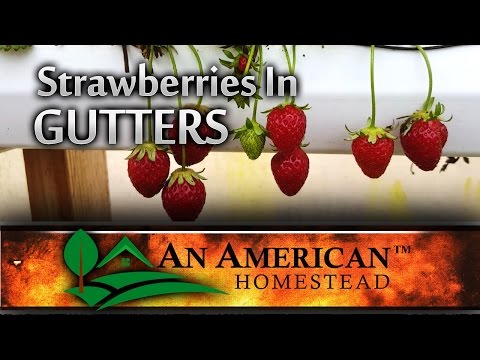 Spring is here, and I've definitely got gardening on my mind! I'm starting to see fresh, delicious, American-grown strawberries in the grocery store again, but as with anything else, I'd love to grow my own.
Strawberries can be tricky, depending on where you live, but these clever off-grid gardeners figured out a pretty cool hack: using gutters!
It's just the right time to give this a shot if you've got the right space and equipment, and I'm definitely considering trying a scaled-down version myself to see if it works out. What could be better than fresh strawberries picked from your own backyard? Check it out:
If you enjoyed this, you might also like….
Let Us Know Your Thoughts