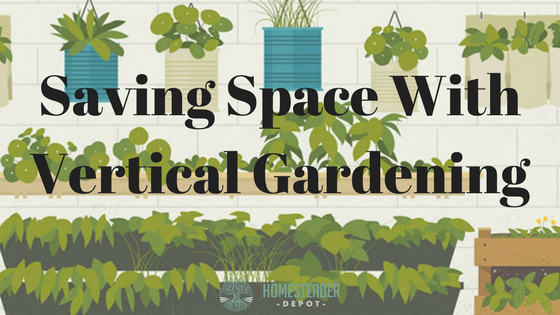 We've written a lot about urban homesteading and space-efficient gardening for small yards, so I was really excited to find this infographic on FoodRevolution.org. It is a full breakdown of types of vertical gardening set-ups. It details which plants grow well on which kind of trellis, and also has some really creative ideas for DIY vertical gardens you can make with repurposed supplies you probably have lying around or could find easily at a thrift store.
Vertical gardening is, in so many ways, the way of the future, as city planners look for ways to grow food in urban environments in a more efficient, eco-friendly way. You can participate in this revolution right in your own backyard-literally! You'll love these ideas for creative vertical gardening, just in time for spring.

If you enjoyed this, you might also like….
Let Us Know Your Thoughts