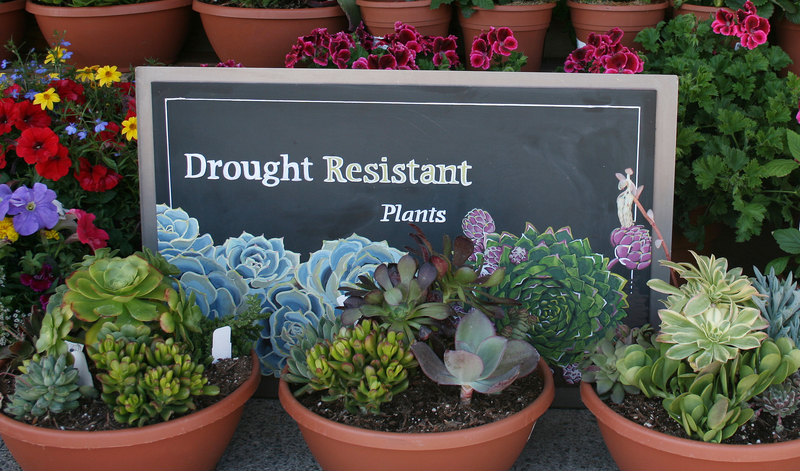 Whether you live in a desert climate, or just don't want to use a lot of water to have a beautiful landscape, drought tolerant plants are a great option.  There are a large variety of species available to choose from, from succulents to blooming plants.  To help you narrow down your options, here is a list for you to consider.
Cactus
Not just for the desert, cactus plants are an obvious choice for a drought tolerant garden. They can also serve a very practical purpose.  Plant the lower lying varieties under exterior windows, and you automatically have an extra layer of protection against unwanted peeping toms and potential burglars.
Succulents
These adorable decorative plants have definitely stepped into the limelight lately.  Their array of interesting colors and shape make them fun to just look at.
Popular in indoor "meditation" gardens, they are also great to use outdoors as a low maintenance addition.
Crown of Thorns
While the thorns may be a little scary at first, the flowers will definitely give you a change of heart.  Crown of Thorns comes in a vast array of colors, forms, and sizes.  And, like a cactus, they can also be used as a deterrent to would-be robbers that like to test the locks on windows.
Daylily
Considered by many to be the perfect perennial. The stunning blooms and amazing colors Daylilies offer both drought and frost tolerant additions to your landscape.
Lavender
Lavender is an extraordinary plant that is popular for more than its good looks.  Not only is it a beautiful flower, but its also used as an essential herb.  And, while it may have a delicate look about it, it can handle dry spells and frost equally.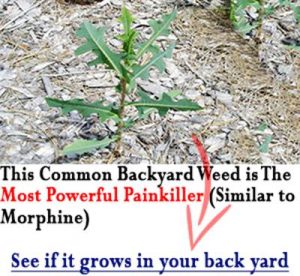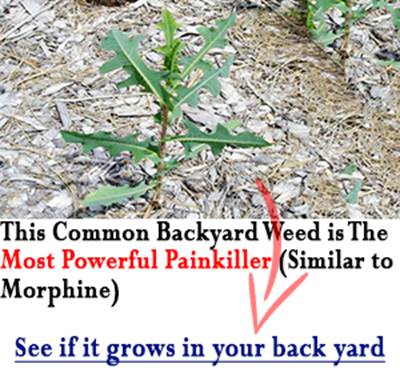 Purslane
While some varieties of this plant are considered weeds you will work hard to annihilate; they are, in fact, a very tolerant and easy to maintain plant.  The blooms are beautiful, but that's not all.  Purslane is also extremely high in vitamins and OMEGA 3's!
Yes, you read that right.  It's practically a superfood, and most of the time it ends up in a scrap heap when it should be in your salad. You can eat the leaves raw or cook them as a side veggie. It's even said that Mahatma Gandhi considered them one of his favorite foods.
Blazing Stars
These are a great all-weather option.  They can handle just about everything from dry spells to the worst of winter and bounce back.
Bougainvillea
Rarely will you see any garden in the Mediterranean that doesn't include these fabulous flowers.  The stunning colors will as a big pop of color to any landscape.
Bugleweed
If you are working in an especially dry region, Bugleweed may be an option to fulfill all your needs.  It has a habit of being invasive, but in a container or extremely arid region, you will probably be able to keep it under control.
Suggested Article: DIY Plant Propagating 
Coneflowers
A member of the daisy family, Coneflowers aren't just attractive but are dependable in poorer soil.
Penstemon
Don't let the delicate look of their blooms make you discount Penstemon.  This plant thrives on neglect.
Scarlet Sage and Wild Sage
This option, especially if joined up with its drought-resistant partner purple wild sage, it living proof you can have an explosion of color even in the sandiest, driest landscape.
Butterfly Weed
If the Monarch is your favorite butterfly, this is the plant you should choose first.  Butterflies and hummingbirds are extremely attracted to this dainty plant.  So, you're your garden into a Butterfly Garden to bring even more interest.
Let Us Know Your Thoughts