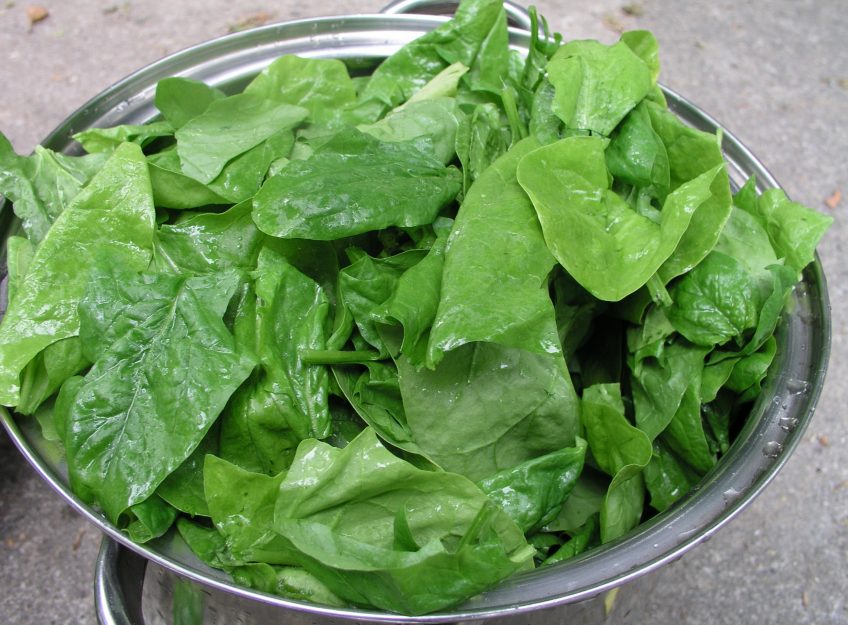 Spinach is a very easy vegetable to grow, and it offers a ton of nutrients. Plus, it's tasty, and you can use it for numerous recipes. Of course, if you want to use your spinach after the growing season is done, you're going to have to know how to properly preserve it. Here are a couple of simple preservation techniques that will keep your family eating spinach all year long.
Dehydrated Spinach
Rinse your spinach, remove any brown or unappetizing spots, and cut off or tear out thick stems. Once your leaves are prepared, lay them out evenly on a tray and place them in your dehydrator (or oven) and dehydrate your leaves for between three and four hours at 125 degrees. Basically, you want them to crumble when you touch them but not to be burnt.
Now you can use your dried leaves to make a powder for sauces and smoothies, or you can crush them and add them to other dishes, as well.
Homemade Frozen Spinach
Do the same prep you'd do for dehydrated spinach, but you don't have to worry about removing large stems. Once you're done with this, chop your spinach leaves and stems up, and then put them in a pot of boiling water for 60 seconds. Take them off the heat, strain them, and immediately throw them in a bowl of ice-cold water.
Once they're chilled, spread your leaves and stems on a towel and let them dry. Once dry, pack them into freezer-proof bags and throw them in the freezer. Now your family will have ready-to-cook frozen spinach from your garden all year long.
What do you think? Would you use either or both of these methods to preserve your spinach and enjoy its delicious nutrients for the rest of the year?
Sources:
If you like this, you might also like:
Let Us Know Your Thoughts