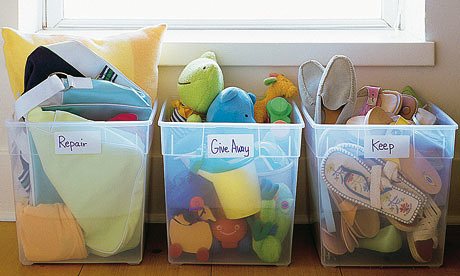 For homesteaders, there's a lot of things that are great to hoard and keep a good stock of. However, like any household, there are also often things that pile up and just create clutter and mess. If you'd like to keep a well-ordered homestead with plenty of room for a good stash of supplies, it's important to purge as well. Also, if you live off-grid or in a semi-wilderness setting, clutter can attract pests and bugs that you might want to deter, so reducing clutter can have a lot of benefits there as well.
Since it's a New Year, if you are wanting to clean out your home this year, here are some great items to purge to reduce clutter. Maybe pick one item each week to go through your home and toss out!
Old wrapping paper
Old phones
Undeveloped film
Broken Christmas lights
Socks with no mate
Broken tools
Rusted tools
Frayed rope
Used weed eater string
Broken buckets
Expired food
Rusted canned food
Expired medicine
Old electronics
Worn out sheets
Worn out towels
Reusable shopping bags
Plastic shopping bags
Old paperwork
Expired animal feed
Broken lamps or light bulbs
Pots and pans that are never used
Broken dishware
Old toys
Toys with missing parts
Clothes that don't fit
Worn out shoes
Empty containers
Unread books
Dried out pens or markers
There are some items on this list that you might be able to repurpose for something else, but make sure it's realistic that you'll actually take on these projects, and organize these items well so that they're not just continuing to take up space that you could use for something else. Place them somewhere you will see them and remember to use them, organize them in a way that it is easy to grab what you need (instead of digging around your storage container), and make a list of your repurpose projects to do throughout the year.
A clean and orderly homestead is so much more functional, so happy purging in the New Year!
If you enjoyed this, you might also like….
Let Us Know Your Thoughts