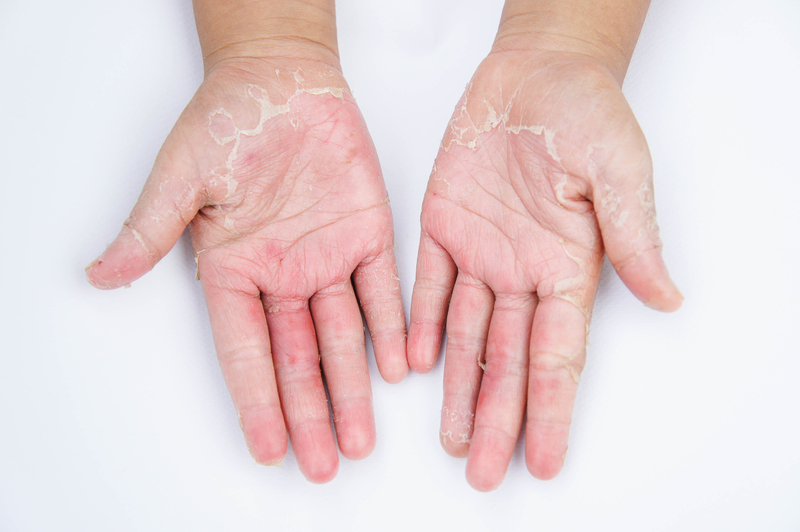 Dry skin can be extremely uncomfortable to those who suffer from it chronically.  From cold weather to medications that bring about this most inconvenient side effect, it can sometimes feel daunting while trying to find a solution and get relief.
Fortunately, there are some natural remedies that may be the answer you've been looking for.
Avocados
This wonderful fruit (yep, it's in the pear family) is packed with Vitamin E plus Omega-3 fatty acids.  It's a very popular ingredient for people who suffer from chronic dry skin.
How to Use Avocados
Cut the avocado in half and scoop out the pulp. Using a fork, mash the pulp into a paste.  Mix in 2 Tbsp of raw honey. Apply to all the areas you want to treat and let it sit for 20 minutes.
Wipe the paste off with a clean and damp cloth and then rinse with lukewarm water.
Coconut Oil
This substance is amazing.  You can cook with it, use it as a make-up remover and nighttime face cream.  You can also use it as a dry skin treatment.
How to Use Coconut Oil
Just before you shower, rub a small amount of oil between your hands to warm and soften it. Massage the coconut oil into your skin, applying more as needed.
Let it sit for at least 10 minutes, then shower as normal.
Honey
Honey isn't just a great tasting ingredient to add to food, its antioxidant, humectant, and antimicrobial features also make it a very effective moisturizer.  Not only will it help you rehydrate your skin, those same antimicrobial agents will help soothe skin that has become irritated from scratching.
How to Use Honey
Immediately before you shower, massage raw honey over your body using circular motions.  Let it sit on your skin for at least ten minutes then shower as usual.
Do this every time you shower, and you should experience relief quickly.

Olive Oil
This main staple of many a chef's kitchen is packed with antioxidant properties.  These properties make it an excellent choice to fight off dry skin.
How to Use It Olive Oil
Rub a few tablespoons of oil between your hands to warm it up.  Apply it to the areas you want to treat, massaging it in circular motions. Let it sit for at least 30 minutes. Shower as usual then pat dry and apply a light moisturizer.
Suggested Article: 8 Amazing Uses for Tea Tree Oil
Yogurt
Yogurt not only hydrates your skin, it soothes the itchiness often accompanying it.  Additionally, the lactic acid helps remove dead skin cells to improve your skin's tone and texture.
How to Use Yogurt
Just before you shower, apply plain yogurt directly to the area you want to treat.
Massage it into your skin and let it sit for at least 10 minutes.
Shower as usual.
One More Technique for the Road
If you like the idea of doing a "deep conditioning" treatment on your body once a week and don't mind being really oily for the night, consider this. Using one of the oils listed above, I prefer coconut, right before bed take a shower or bath.
Then, WITHOUT DRYING OFF, apply a generous layer of oil to your entire body.  Let it soak in for 20-30 minutes as you air dry slightly, then "wrap" yourself up in a pair of full coverage pajamas or long-sleeved nightgown.  Add socks to keep the oil on your feet then head to bed.
As you sleep the oil will not only hold in more of the water that soaked in as you showered, it will soak in itself leaving you super soft to the touch the next day.
Now go raid your pantry and fridge!
The Medicine Chest — how to deal with a disaster using alternative medicine. Check it out here>>>
Let Us Know Your Thoughts