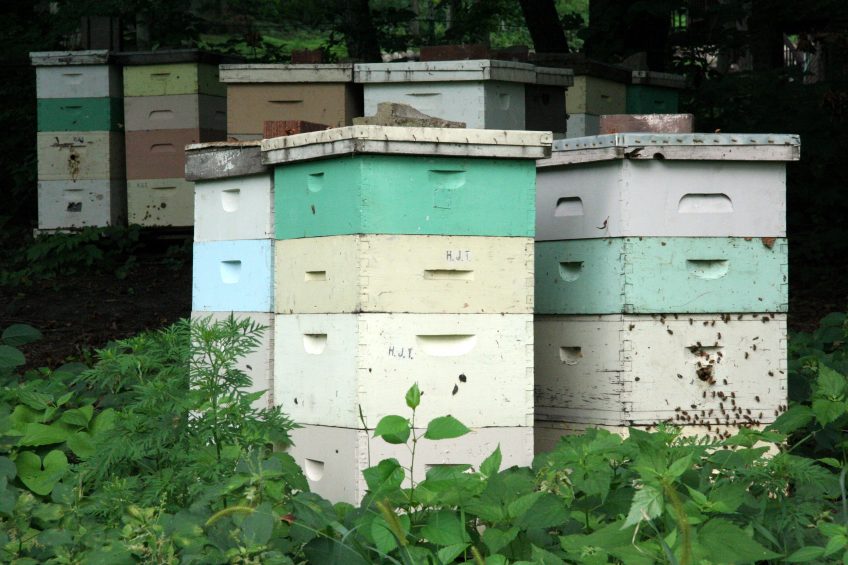 Bees can be greatly beneficial to the homestead. Becoming a beekeeper requires some knowledge, but it is still relatively simple to get into the field. Once you start to look at beekeeping, you will see that bees can provide a number of wonderful benefits.
If you have a large garden that is meant to feed you and your entire family, then you need to make sure everything is pollinated properly. Same is true if you have some fruit trees on your property as well. By having bees on the property, you can ensure the pollination and fertilization of various crops. This means your food output via the garden could be much better than it is right now.
In addition, there are a number of other benefits having bees can provide. One that comes to mind most readily is having fresh raw honey. Honey is fantastic as a sweetener, of course. However, that is not the only way that you can use the honey. In addition, it works well for healing on a variety of wounds including burns. It has antibacterial properties, as well as antiviral and antifungal properties.
In addition, the honey works well as a long-term food storage item. In fact, it can be stored for decades. The beeswax provided from the beehives you set up can be quite beneficial as well. You can utilize the wax to make lotion, lip balms, and even beeswax candles.
As you can see, there are a number of reasons to start keeping bees on your property. Just make sure you have the knowledge needed to keep your hive up and running, and remain safe while doing so. With a little research, you will have all of these benefits – and all that great tasting honey – sooner than you might think.
If you liked this, you might also enjoy…
Let Us Know Your Thoughts