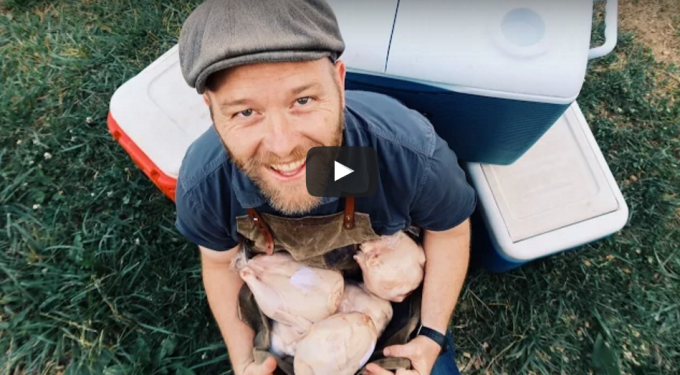 A few days ago we shared a video of some new homesteader's first time butchering chickens, well, this is the opposite extreme! Seasoned homesteader and YouTuber Justin Rhodes shares his experience of butchering a whole year's worth of chickens in one day.
Videos like this are really inspiring and motivating to me, and stand as a reminder that while it takes lots of hard work, self-reliance is not entirely outside of the realm of possibility.
Watch as this family butchers enough Cornish game hens to eat at least one a week for a year! They raised them all themselves and they didn't take long to mature, so to me it sounds like a really great breed to have to stock up on a long-term supply of meat. Check it out:
If you enjoyed this, you might also like….
Let Us Know Your Thoughts