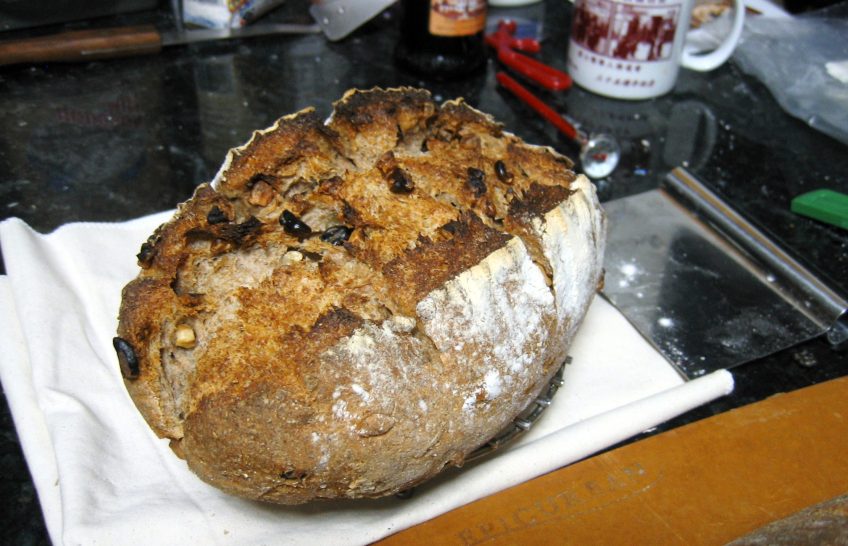 Sourdough bread is delicious, and nutritious! When made with a real sourdough culture, it breaks down the anti-nutrients in the wheat that are commonly attributed to gluten intolerance and allergy. There's also no better-tasting sourdough than when it is made fresh at home.
A very easy way to make sourdough is right in your crock pot! If you don't have a bread maker or don't want to heat up your kitchen in the hot summer months, crock pot sourdough is a wonderful option. It also makes for a very easy way to rise the sourdough.
First, you'll need your culture. This is the most time consuming, but once you have one going, it's a lot simpler to make loaf after loaf. This blogger seems to have originated crock pot sourdough, and also has a recipe on her website for the culture.
Once you have a bubbly, active sourdough culture, you can follow this recipe here for delicious crock pot sourdough:
Crock Pot Sourdough Recipe
1 cup active culture
3 cups flour (you can use some combination of white, white whole wheat or whole wheat if you like)
salt
warm water
olive oil for greasing
1. In a large bowl or food processor, quickly stir or pulse the salt throughout the flour. Then add the culture and mix or pulse until blended.
2. Next add 1 cup of warm water, and stir or blend until you have a uniform dough that can be formed into a ball. You might need to add either more flour or water as needed. Should be sticky, but not too wet.
3. Let rise overnight, either in the bowl or food processor, lightly covered, or, for a really nice, steamy rise, you can heat up your crock pot for a few minutes, then grease, and put the dough in to rise.
4. Once the dough has at least doubled in size, it's ready to cook. If it's been rising outside the crock pot, dump it out onto a floured surface and reshape slightly into a loaf if needed. Then place in the greased crock. If it has been in the crock already, simply move on to the next step:
5. Cover the crock with a dish towel or paper towel to absorb the moisture as the bread cooks. Then, cover with the crock pot's lid. Set to low for about 1.5 hour, then check. when it's done, it will be browned around the edges and no longer sticky and doughy on the top. It might need an extra .5 hours to achieve this.
6. It's hard to get a really crispy top in the crock pot, so you might want to finish it off for 2-3 minutes in the broiler-just watch it carefully so it doesn't burn! This step is totally optional.
7. Set on a cooling rack and once the loaf is cool enough to touch, enjoy! It's best served fresh with warm butter and honey.
If you liked that, you might also like:
Let Us Know Your Thoughts