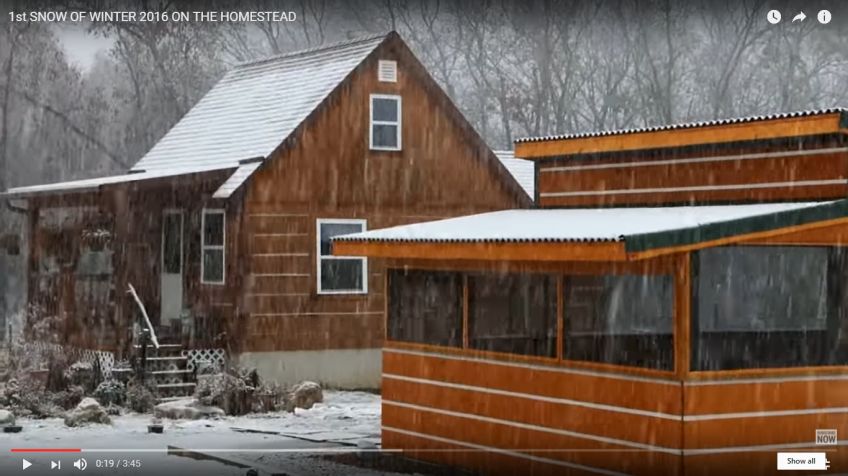 All across the country, temperatures are dropping and snow is beginning to fall. Winter is officially almost here!
Of course, for many homesteaders across the country this means a big change of pace. "Off the Grid with Doug and Stacey" is a really cute channel that documents their off-grid adventures in their tiny log cabin homestead. A few weeks ago they published a video of the sights on their first snow day of the year. It's fun to see their authentic, simple, small homestead get covered with it's first layer of 2016 winter snow. Enjoy!
If you enjoyed this, you might also like….
Let Us Know Your Thoughts