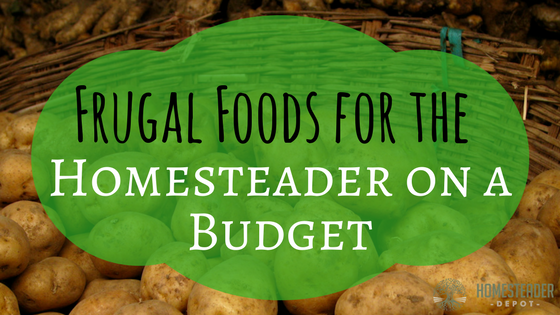 Whether you're an urban homesteader or full-blown, land-owning, farmer, you have probably come to a time in your life at some point in which you had to keep your budget tight. If you are saving up for land, land development, or simply trying to budget and spend in a smarter way, food is always one of the biggest expenses, and it can be hard to know how to cut back on food spending without going for less healthy, processed foods.
Fortunately, there are many wonderfully healthy and nutritious foods out there that are not only good for you, they're dirt cheap too! I thought I'd put a quick list together of some of my favorite frugal foods for homesteaders and beyond.
Beans
Dry beans are always cheap, and a great source of protein and fibers. They're a great survival food, too, since they keep for long periods of time, but on a regular basis not only will they save you lots of money by adding frugal protein to your meals, they're very healthy as well.
Lentils
Lentils, like beans, are highly nutritious and healthy, and also frugal too! Sometimes simple green lentils are cheaper than any other dried bean, so stock up! You can make all kinds of delicious Indian-style dishes or warm, hearty lentil soup.
Oatmeal
Simple bulk rolled oats are healthy, delicious, and totally cheap! You can use them to make cookies, snack bars, or just whip up a quick and easy bowl of oatmeal for breakfast. They're low-calorie, high in fiber and iron, and naturally gluten-free (although if you do have a gluten intolerance, make sure the oatmeal you buy indicates it's gluten-free on the box because it is often produced in the same factory as wheat otherwise and might have traces of gluten).
Rice
You can't really go wrong with rice, and together with dried beans, you've got a complete meal that's easy to store for survival purposes. But by itself, it is a healthy, cheap way to enhance stir-fries, make pudding, risotto, and more.
Canned tomatoes
Canned tomatoes or tomato sauce are a really great and cheap staple to have on hand. Rather than buy expensive pasta sauce that has sugar and preservatives in it, if you keep canned tomatoes on hand you can always whip up your own, making delicious, healthy pasta and pizzas at home a breeze.
Carrots and Celery
These are great staple vegetables to have in your fridge. They're not only cheap, they're low-calorie and kid-friendly too. Prepare a large batch of veggie sticks at the beginning of the week and you'll have a healthy snack to munch on all week that will keep you away from the potato chips!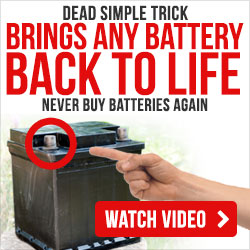 Apples
Apples are another great option to keep in your fridge for healthy snacks all week long, and they're cheap too! You know the expression, "an apple a day keeps the doctor away"? Well, there's a good reason for it! Apples are high in fiber, vitamins, and minerals, and also loved by kids as well.
Cabbage 
Finishing off our selection of great, healthy, and affordable produce, cabbage is another great one to have on hand. You can use it in all kinds of dishes, and it will keep for a very long time in your crisper, unlike that ill-fated and expensive spring mix that will turn in a few days. Whip up some coleslaw, sauteed with sausage, make some classic cabbage wraps, the sky's the limit.
Potatoes 
Potatoes are a great staple for your kitchen, and they're always incredibly cheap. Potatoes get a bad rap, but they're really quite healthy. Their skins are packed with vitamin C and antioxidants, and they're a great alternative to grain for a healthier diet. Plus, there are so many possibilities for how to prepare them, they make for a really great frugal base for tons of delicious and hearty meals.
Ground beef
Probably one of the cheapest and healthiest meats, ground beef is not only frugal on its own, it can often be found at rock-bottom prices so you can stock up your freezer for next to nothing. Put in your pasta sauce, stir-frys, hamburgers, and more, it's rich in iron and typically quite lean, so it's a great source of protein that can't be beaten.
Ground turkey
Also often frugal and found on sale, ground turkey is ideal to add some very low-priced protein to your diet. Kids often love turkey burgers too for their milder taste, and they're easy to season accordingly.
Popcorn
Popcorn is cheap, lasts forever, and is much healthier than potato chips or other processed snack foods. Keep the kernels in your pantry for a quick, easy, warm bowl of buttery popcorn anytime. Kids love it, and will love to help you make it right on the stove!
Seasonings
Seasonings of all kinds, from garlic to dried herbs, to vinegar, and even mustard and other sauces, can all be found affordably and are essential for the frugal pantry. You'd be amazed at how much you can dress up your frugal food with a few dashes of delicious herbs. Always make sure to invest in flavor!
Do you want to know another trick for homesteaders on a budget?
Let Us Know Your Thoughts