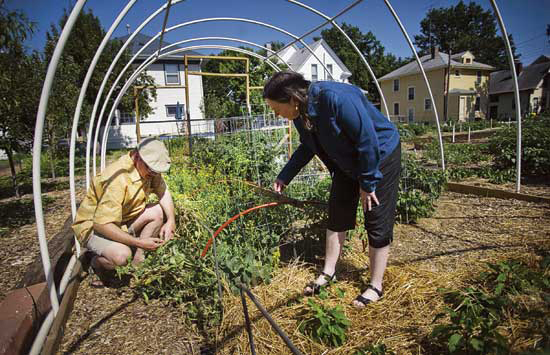 When you move into a new homestead and begin to settle down, you certainly have quite a few things on your mind and on your plate. You are making sure that the planting is done, the livestock is settling in and that the house is running efficiently. Even though you might love the idea of being completely on your own, you should still take the time and put in the effort to meet your neighbors. It is always an enlightening experience, and it could be very beneficial to you.
Head out and meet the neighbors, whether they are just down the lane or your nearest neighbor is miles away. Introduce yourself and try to get a feeling for the neighbors. In some cases, they will be reclusive and might not want to talk much. That's okay. Just be friendly and then be on your way. On the other hand, the neighbors might become very good friends.
You can be useful to one another, as well. You can watch out for any anomalies or issues on one another's land, such as trespassers, predators, and the like. If you have a tractor the neighbor needs to borrow, and they have a chainsaw you need to borrow, it can help the both of you save money. You can help one another out when you have some complex repairs or issues that need to be fixed on your property, as well.
You might also find that each has certain skills or hobbies that you could trade. For example, you might know how to tan hides, while your neighbor knows how to can. You could teach one another. Maybe they make soap or candles, which you can trade for. When you get to know your neighbors, you will have that added safety net just in case there is an emergency, too. Make it a priority.
If you liked this, you might also enjoy…
Let Us Know Your Thoughts