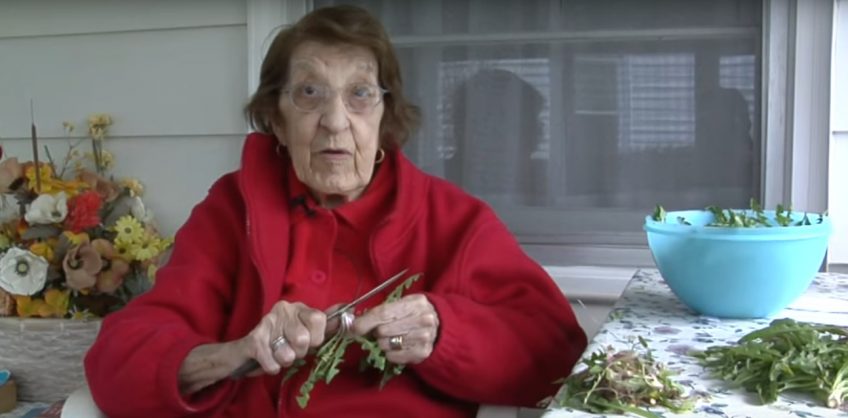 I found this awesome YouTube channel recently called "Great Depression Cooking", which features a 94-year-old woman, Clara, going through common recipes used during the Great Depression.
I thought this particular video on dandelion salad was great for homesteaders to know, or anyone really, because it's simple, nutritious, and almost everyone has dandelion growing in their yard or nearby their house. I think my favorite part of this video, however, is watching Clara carefully pick and clean the dandelion, explaining that it's free, and all it takes is patience. It made  me think about how much more work people used to put into getting and processing food, and of course, that's what homesteading is all about! Putting in the extra effort to get free, natural, sustainable food that you grew and harvested yourself. If you aren't homesteading yet, regularly harvesting and processing dandelion greens would be a great habit to get into to develop the patience! Enjoy.
If you enjoyed this, you might also like….
Let Us Know Your Thoughts