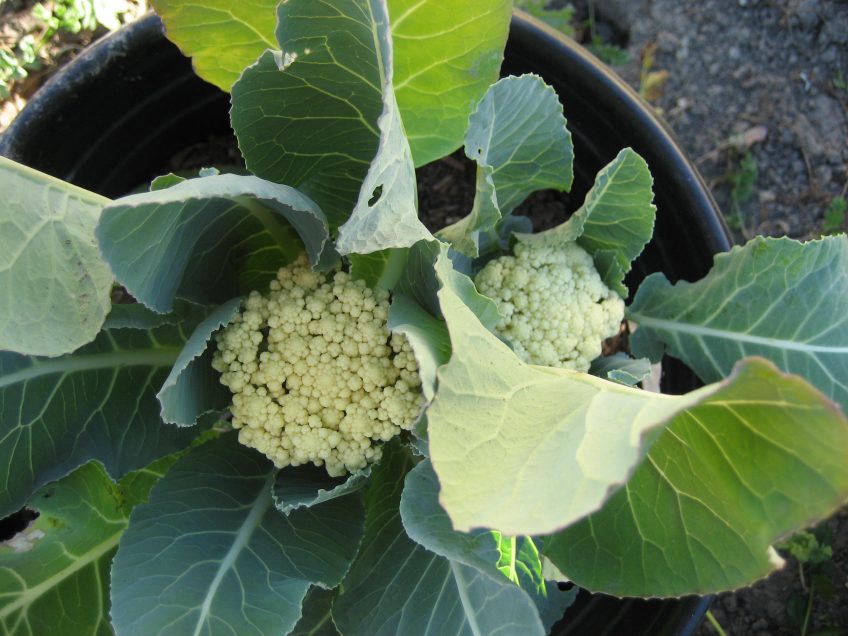 Cauliflower is a great vegetable. It's nutritious, delicious, and has grown in popularity in recent years since it makes a great base for many grain-free dishes.
If you'd like to grow your own, you don't need a garden to do it; cauliflower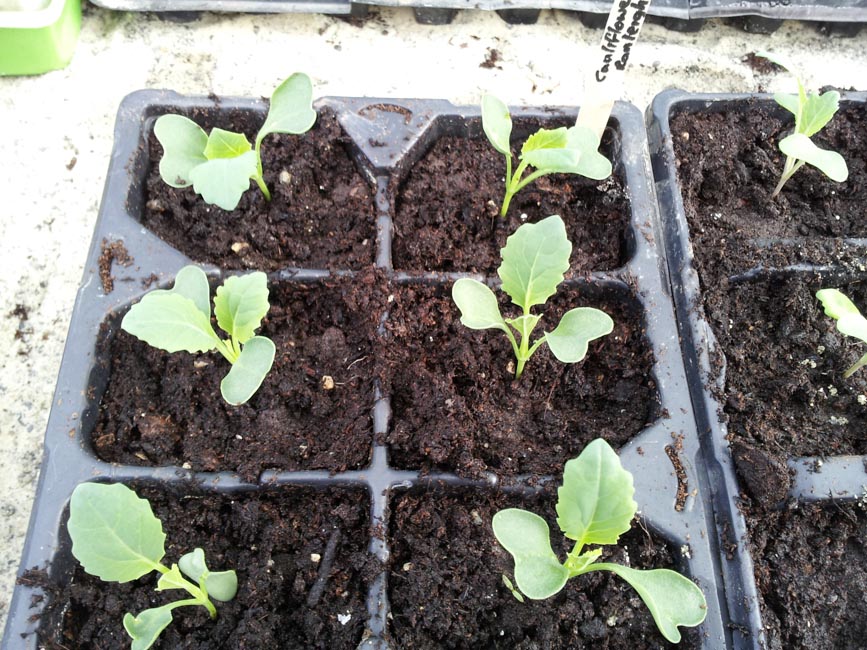 can be grown in a container, if you follow the right steps.
First of all, cauliflower needs really high-condition soil. Use premium potting soil and loamy, well-amended soil to plant it in. You can direct sow in the container or start in 2″ pots and transplant after it's sprouted.
To choose a container, you'll need something that is at least 12″ deep and 10″ wide, so the cauliflower has plenty of room to grow. You will also need to make sure there's plenty of drainage in the container. This is a great example of a happy cauliflower plant in an appropriate container: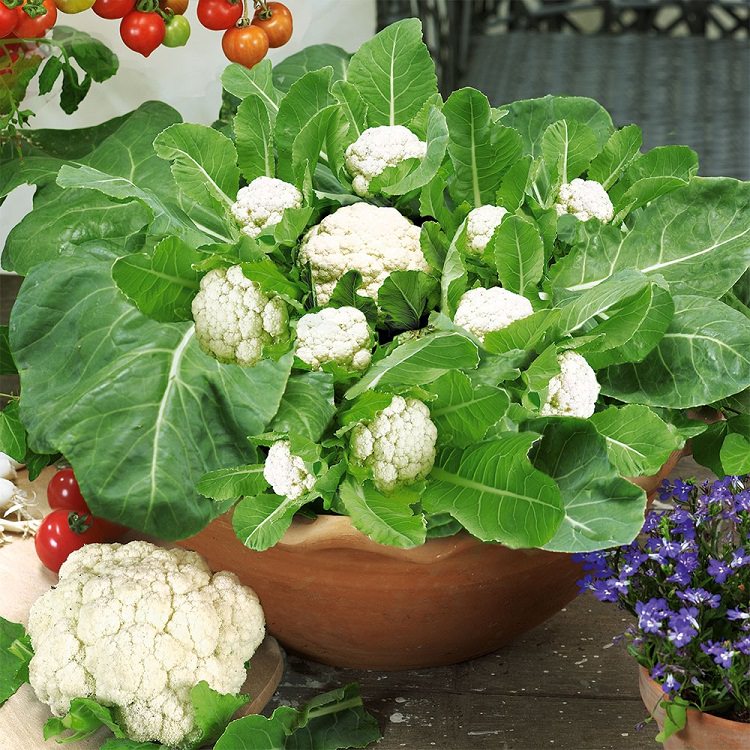 Once your cauliflower seedling is in it's container, you'll want to make sure it's always properly watered. Cauliflower is a thirsty plant and requires moist soil to grow nice, full heads, so try not to ever let your soil dry out.
Once you've got a bit of a head growing, cover the head with the inner leaves by breaking or tying them up. this is called blanching, and will protect the head from harsh sunlight.
Speaking of sunlight, make sure you put your cauliflower in a partially sunny spot, where it can get at least four hours a day of direct sunlight.
Cauliflower is also a very hungry plant and will need frequent fertilizer. As I mentioned, make sure it's planted in very well-amended soil, and afterwards, fertilize with a 10-10-10 mix monthly.
You may or may not need to mulch, depending on how frequently you can water and what time of year you are growing your cauliflower. If you are having issues with the soil drying out quickly or it's a particularly hot time of year, you might want to mulch a bit while the plant is still young.
Your cauliflower will be ready to harvest typically about 3-4 months after planting, and you can determine this by the size of the head. If it is between 6-12 inches and still tightly compact, you're good to go! Enjoy the fruits of your container garden and throw it into some cauliflower pizza crust, grain-free fried "rice", or just steamed plain with butter. Yum!
If you enjoyed this, you might also like….
Let Us Know Your Thoughts