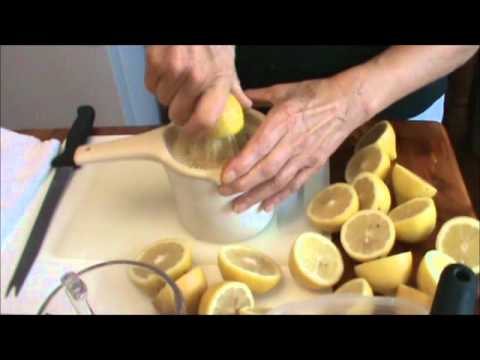 I saw this on Pinterest recently and I didn't understand why it was such a big deal. Freeze lemons, OK, so what? Well, it turns out that lemons contain unique compounds called "lemonoids" which do serious battle against cancerous tumor, particularly from breast cancer.
Lemon peels are packed with vitamins, way more than the actual lemon juice. Aside from being amazing cancer-fighting nutrient sources, they also help to detox the whole body from health issues like worms, parasites, fungi, and bacteria, which can be responsible for a multitude of overlying health issues and are not often addressed by modern medicine. Nature is so amazing!
Since you probably don't feel like chewing on some lemon peels, freezing lemons is a great way to ingest the vitamins. As this video shows, you can freeze the lemon to make it easy to grate, then use the grated lemon to add to all kinds of foods and drinks. I can't wait to try this! Check it out:
If you enjoyed this, you might also like….
Let Us Know Your Thoughts