Many gardeners find themselves trying to give away zucchini squash year after year, but did you know that a once mildly performing cucumber plant can produce a bumper crop out of nowhere? Like many other homesteaders or serious gardeners, you can easily find yourself with cucumbers coming out of your ears. Pickles and salads get old very quickly, so here are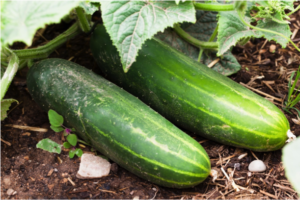 some other ways you can use up those surplus cucumbers.
5 Ways to Use Surplus Cucumbers
Sandwich spread and other dips are the perfect way to use cucumber. Add cucumber and dill to a Tzatziki sauce for Greek recipes, or create a cool cucumber spread for Cajun-style fish or chicken.
Cucumbers make great low-calorie substitutes for chips and crackers as well. Try using crunchy cucumber slices with a spicy hummus dip for something new, or top cucumber with a small portion of salmon and cream cheese for a no-carb version of your favorite bagel breakfast.
If you have a young daughter or niece, why not take advantage of your cucumber surplus and throw a tea party? Cucumber sandwiches are the perfect touch to any fancy event. Serve the tea with mint from your garden for an even more personal touch.
One of the most popular detox recipes around the Internet recently is cucumber water. Slice a cucumber in a pitcher of water, and add lemon and mint leaves for a refreshing drink. This makes water taste great but also acts as a flush for your system – great if you're trying to lose a few pounds for the end-of-year pool party.
Finally, if you have run the gamut of pickles and salsas for canning, and want to preserve your cucumbers long-term, try cucumber juice. It's great added to water just like lemon juice but also works perfectly for cocktails and smoothies.

If you liked that, you might also like:
Let Us Know Your Thoughts