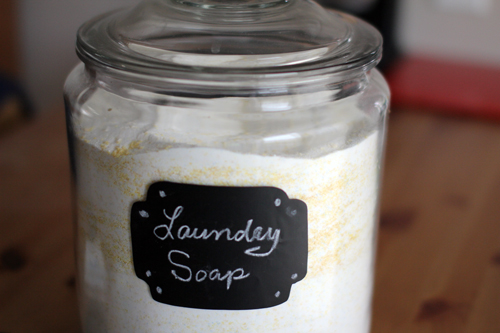 Are you tired of buying overpriced laundry detergent that has too much scent? As a homesteader, you should be making your own laundry detergent. You will find that with a few simple ingredients, you can create laundry detergent that works just as well as what you buy, and it will save you quite a bit of money in the end.
Choose a bar soap that you like, and look for the powdered form. You should be able to find it in the grocery store or online. Then, take four cups of the shaved or powdered soap and combine it with two cups of borax and two cups of washing soda. Mix it and store it in an airtight container. You could also add two cups of baking soda to the mix if you would like. You will only need to use two tablespoons for a load of laundry.
You might be wondering what to do about scent. Even though the detergent in the store might be over-scented, that doesn't mean you don't want any scent at all. A simple tip you can use is to add a couple of drops of essential oil into the laundry while you add the detergent. You can increase or decrease the amount you add based on how your first load turns out. This way, you will get just the amount of scent that you want.
The simple recipe found here is for powdered laundry detergent. While it is possible to make liquid detergent as well, these seem to work better because they require less storage space for more detergent.
As you can see, it's easier than you probably thought to create your own laundry detergent. With a small expenditure at the outset, you could make a large amount of detergent that could last the entire year.
If you liked this, you might also enjoy…
Let Us Know Your Thoughts