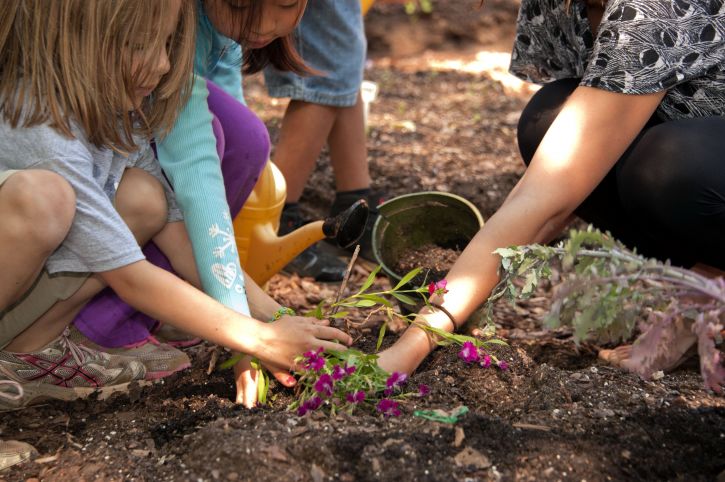 Teaching children to garden is one of the best lessons they could possibly learn. And the younger, the better! There are so many benefits to getting them out in the garden with you: sunshine, fresh air, exercise, bonding time away from distracting devices and the basic essential skill of growing one's own food.
To guarantee a young child's interest in gardening, it's good to plan on some crops that will be sure to grow and be productive. Below is a list of some of the easiest and best plants for kids to grow to initiate them into the wide and wonderful world of gardening:
Sunflowers: Most kids love sunflowers, with their bright bold bloom and the way they track the sun throughout the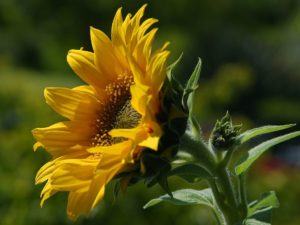 day. These very visually-striking and low-maintenance flowers are an excellent option for kids, with the added bonus of seeds to harvest once they're dry.
Peas: Peas tend to be a staple of most small children's diets so it's a delight for them to watch them grow in the garden, and shelling peas is a classic homestead chore for younger children. Peas also tend to be quick and easy to grow, so they're a very fun addition to the garden for little ones.
Strawberries: Who doesn't love strawberries? Most kids certainly can't get enough, and they're a really fun and easy option for both gardens and pots. Strawberries make a good choice for the young urban gardener, as they can be grown in a pot on a porch or in a small yard, and they're extra fun to hunt for on the vine.
Radishes: Another easy plant to grow that young children will greatly enjoy, radishes are cute and colorful and another quick crop. Nothing is quite as exciting as digging into the soil to check the size of a radish and pulling them out of the ground, which is bound to keep children engaged and excited to see when their radishes will be ready.
Carrots: Carrots, like peas, are often very familiar to even the youngest of children, and due to their sweetness often one of the few vegetables you can convince a picky eater to entertain on their dinner plate. Like radishes they are easy and relatively quick, and also super fun to pull out of the ground. A classic staple of any edible garden, carrots are an excellent choice for little gardeners.
If you liked that, you might also like:
Let Us Know Your Thoughts