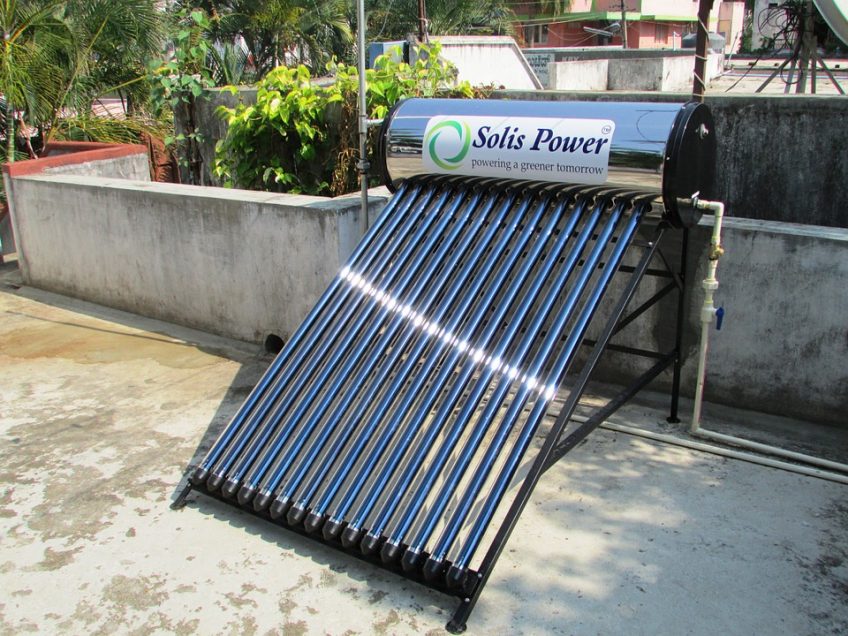 As the cost of energy rises, more and more people are looking toward solar power. One of the areas that interest them the most is solar water heating. While it can seem more expensive in the beginning, utilizing a solar water heater has the potential to provide you with a substantial amount of saved money in the long run. In addition, this will help to get you entirely off the grid.
There are two different types of solar water heaters available – active and passive. The active systems use cells, pumps, and controllers as they move fluid through the system. The passive systems do not have any pump or electrical components. Of course, even within these two different types of water heaters, there are still many different types of choices to make. Do you want a direct or indirect system, for example?
You can find companies that are able to install these solar water heaters for you, or you can check out some DIY projects and try to do them on your own. If you are handy and you are relatively certain you could create a solar water heater, or solar panels, on your own, then you might want to try this do-it-yourself route.
You may still want to have a traditional water heater installed as a backup. However, solar energy may very well be the way of the future. It is also a good option for homesteaders because you are truly living off the land when you utilize the sun and cut down your reliance on traditional, expensive energy.
The subject of solar power is a big one, and there is quite a bit to learn. If you are looking to truly get off the grid though, it might be just the thing for you to look into.
If you liked this, you'd also like…
Let Us Know Your Thoughts