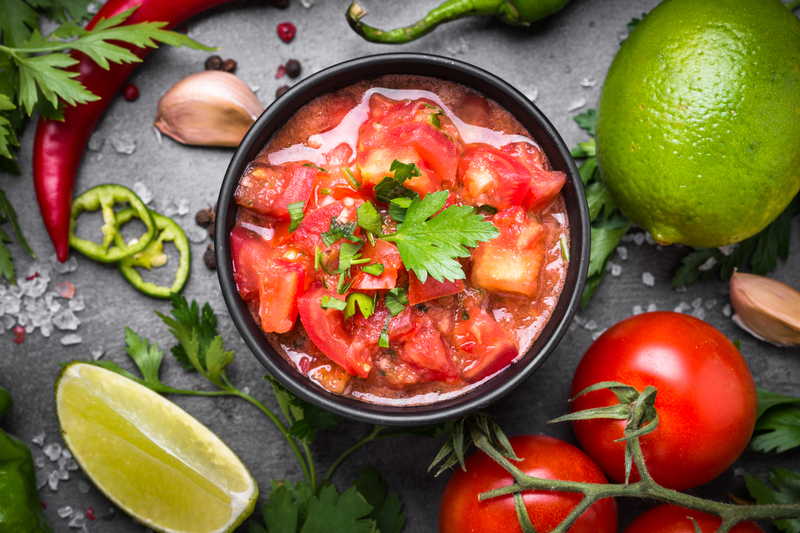 One of our favorite things about homesteading is that it has allowed us to reconnect with food in a new way. Let's face it, a lot of the fruits and vegetables we buy at the supermarket are grown using chemicals and harsh fertilizers. They're harvested before they're ready, as a result, they don't have the rich, delicious flavors as they do when fresh.
By contrast, home-grown produce is bursting with flavor. Once you've tried growing vegetables and cooking with them, you'll never want to go back to boring supermarket produce again.
Are you looking for ways to use the vegetables you've grown? Making homemade, homestead salsa is a good way to use some of the vegetables you've grown and create a tasty condiment for your food at the same time.
Homestead Salsa Recipe
Making fresh salsa is easy. All you need to do is chop the ingredients and combine them with some seasonings. It usually tastes better if you let it sit for a little while before serving it, but the salsa will be ready in just minutes.
Of course, you also have the option of cooking and preserving salsa. This recipe is for fresh salsa, but you could just as easily preserve it, so you'll have fresh salsa year-round.
Here are the ingredients for our fresh salsa:
10 small tomatoes (not cherry tomatoes, just small regular tomatoes from your garden)
1 red onion
4 sweet bell peppers
3-6 spicy peppers of your choice (we like jalapeños, habaneros, and serranos)
1 bunch of fresh cilantro
3 cloves garlic, minced
¼ c. white vinegar
¼ c. brown sugar
2 tablespoons lime or lemon juice
Salt and pepper to taste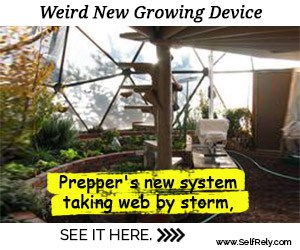 To prepare:
Chop the vegetables. Some people like to peel and seed the tomatoes, which you can do by slicing into the skins, immersing them in boiling water for a minute or two, then shocking them in cold water. The skins should peel write off. However, we think this salsa tastes great if all you do is dice the tomatoes.
Dice the red onion and bell peppers. For the hot peppers, the method you use to prepare them depends on your tolerance for heat. If you want some spice but don't like it too hot, halve the peppers and – while wearing gloves – remove the ribs and seeds and discard them. If you like it very hot, simply chop the whole pepper and add it.
Chop the cilantro leaves. If you don't like cilantro (to some people, it tastes like soap) you can eliminate it entirely.
Combine the chopped vegetables, herbs, vinegar, sugar, citrus juice, salt, and pepper in a bowl. Stir to combine the ingredients.
Now, give your salsa a taste. This is the time to adjust the salsa, so the flavor will be exactly to your taste. Here are some suggestions:
If your salsa is too spicy, add a couple of additional tomatoes, another sweet bell pepper, or a spoon of brown sugar.
If your salsa isn't spicy enough, add another hot pepper (or half – you don't want to go overboard!)
If your salsa lacks acidity, add an additional tablespoon of lime or lemon juice.
If it lacks flavor, add a pinch of additional salt and black pepper.
You get the idea. It may take some trial and error to get it right. The final step is to let the salsa sit overnight in the refrigerator. This final step gives the flavors a chance to blend together.
Once you've mastered this basic recipe, you can experiment with other flavors. For example, you might want to add peaches for a sweeter salsa. Combining salsa with black beans and corn can make it into a hearty side dish.
What's your favorite salsa recipe? Tell us in the comments!
[Picture This]
Sh*t just hit the fan, it's been 3 days and hunger is sweeping through town like the plague, you're starving.  WHAT DO YOU DO?  <<<Try This Now>>>
Let Us Know Your Thoughts