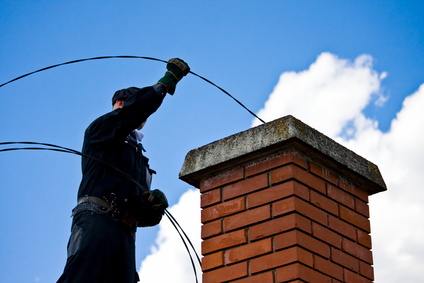 When you live on a homestead, chances are good that you keep your place warm using a fireplace or a wood burning stove. They are important for your warmth in the winter, and you can even use them for cooking. However, they get dirty and need to be cleaned.
Naturally, many people gravitate toward having the professionals come out and clean the chimney for them. Having it cleaned a couple of times a year might be necessary if you have fires often. Of course, when you are hiring others to do this job, the money just leaks from your pocket. It can cost well over a hundred dollars to have the chimney cleaned. This is money you probably do not want to spend. A better option is to learn how to clean the chimney on your own.
You will need to have the right equipment. This includes a chimney cleaning brush, flexible rods, a paint brush and an ash pail, a vacuum or broom, and a tarp or bag that you can place on the floor to catch stray ash. If you are taking apart the stovepipe, you will also need to have the correct tools to remove the screws or other fasteners. Before you get ready to clean, make sure that the stove and chimney are completely cool.
Of course, if you are not in physical condition to handle the chimney sweeping on your own, you could still hire someone to do it for you. Regardless of who does it, do not neglect the chimney's cleanliness. You need to make sure that it is clean, or it could end up becoming a fire hazard because of the buildup of creosote. This could cause you to lose your entire home, and potentially the lives of your family members or you. Never get lazy about the chimney's cleanliness. At a minimum, it should be cleaned once a year. If you use it all of the time, check it after about six months.
If you enjoyed this, you might also like….
Let Us Know Your Thoughts