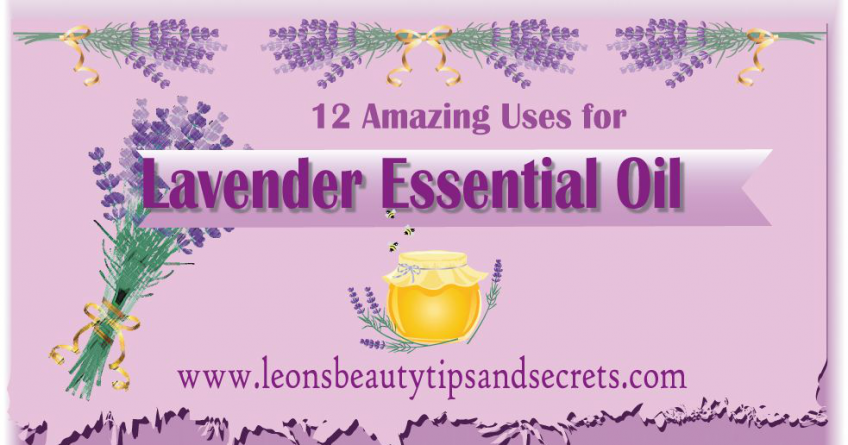 I've written before about how awesome lavender essential oil is, and how many uses it has. Apparently, the folks over at Leonsbeautytipsandsecrets.com agree with me, and have this great infographic to show for it!
As I've said before, if you're going to buy only one essential oil, lavender is a really great choice. It is both versatile, safe to use around babies and small children, smells amazing, and is incredibly effective. Lavender has been used for centuries for many cleaning and medicinal uses, and essential oil is such a concentrated form of it, it's super efficient, as one or two drops will usually get the job done (and who really has constant access to fresh bunches of rosemary?)
Enjoy this handy and detailed infographic of all the wonderful uses for lavender essential oil.

If you enjoyed this, you might also like….
Let Us Know Your Thoughts