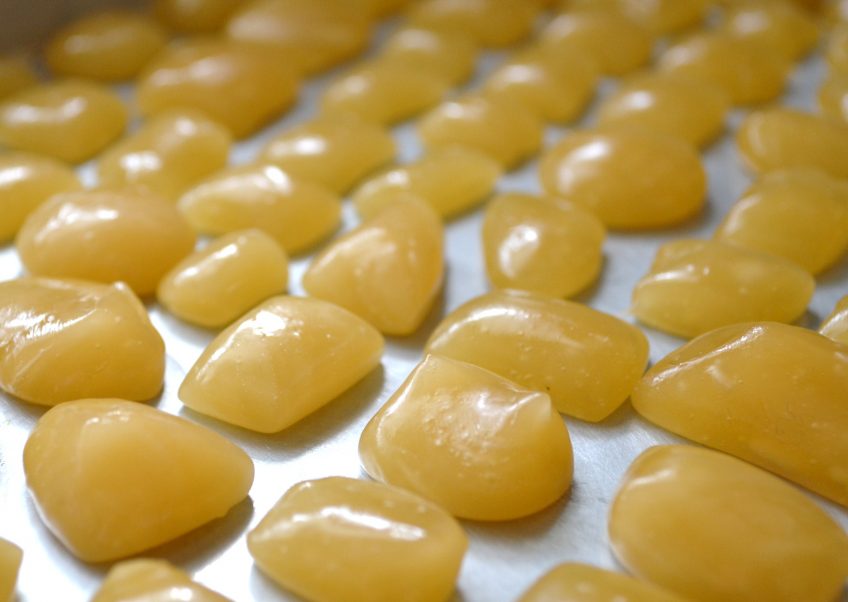 I never tire of homemade cold remedies. I got a pretty bad cold this week and really wished I had made some of these delicious homemade cough drops. A nasty cold is particularly awful to have during cold winter months.
I will definitely be making more of these to have on hand the next time a cold hits. It's simple, easy, and way better than your average chemical-filled cough drops. Regular store-bought cough drops often have artificial colorings and flavorings in them. They might be able to soothe your cough but they sure won't help prevent cancer!
Try this simple and wholesome recipe instead. Let's get started.
Ingredients:
4 TBS coconut oil
1/2 cup honey
1 tsp ground ginger
3/4 cup sugar
1/2 tsp mint extract
Directions:
Prepare a loaf pan lined with parchment paper, lightly greased with coconut oil
Over low heat, melt all the ingredients together in a saucepan
Stirring constantly, slowly bring the mixture to a boil, at about 250 degrees. (This is called the "hardball" stage in candy making, the point at which the mixture will harden once it has cooled
Carefully pour the mixture into the parchment-lined loaf pan and let cool until you can safely handle it, about 10 minutes. You won't want to wait much longer
Cut the hardened mixture up into whatever size pieces you like
Individually wrap each piece in wax paper, aluminum foil or lightly dust with cornstarch to prevent sticking
Store in an airtight container at room temperature. These will keep for about a year.
Hope this is helpful for you this cold season! Would also make great gifts for any illness-prone relatives. Enjoy!
Let Us Know Your Thoughts