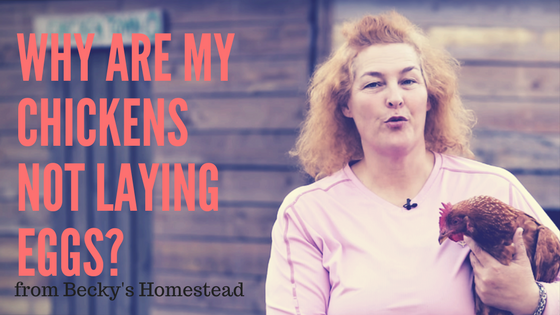 There are definitely reasons to keep chickens other than for producing eggs, but for the most part, eggs are probably why you're raising chickens!
So when they stop laying, what do you do?
Well, Becky from Becky's Homestead on YouTube has some solutions. There are several different reasons why your chickens might not be laying, and she's got some suggestions for how to determine what those reasons are, as well as how to help them out get producing again.
These simple tips will help you determine what kind of environment and nutrients chickens need to lay eggs. They're not just little egg machines, they're animals who need a peaceful environment, the right nutrients and habitat, and at least some attention and TLC to produce.
Get some insight into what's keeping your hens from producing and learn a whole lot about how they function in this video from a very skilled and knowledgeable homesteader and poultry farmer. I always have to mention about Becky, not only does she have a great YouTube channel covering all kinds of homestead, farming, and gardening related topics, she's a trustworthy source since she built her house herself and got started homesteading from scratch.
Enjoy!
If you enjoyed this, you might also like….
Let Us Know Your Thoughts