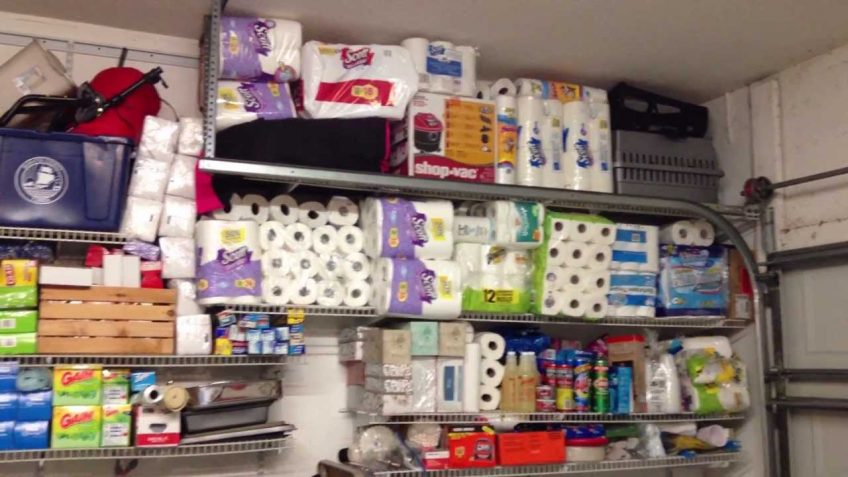 Yesterday I wrote about 30 items to purge in the New Year for a clutter-free homestead, and one of the purposes for purging is to make room for hoarded items that you do need! So here is a list of important non-food items to hoard in the New Year.
Keeping with the trend of that article, it's important to make sure you have a clean and orderly way to store these items. Keep them dry, organized in categories, and regularly go through your stash to make sure everything is in working order, not expired, and will still be useful to you. It's OK to hoard and then go through your stash a year later and throw out what you might not need anymore. Just keep on top of a functional, accessible hoard stash for emergencies, because you never know when you might need these items!
Aspirin & ibuprofen
Lamp oil, candle wicks and batteries
Borax
Bleach
Garbage bags
Hand sanitizer
Hydrogen peroxide
Rubbing alcohol
Lip balm, lotions, balms
Matches
Buckets
Cotton swabs
Firewood and tinder
Can openers
Lighters
Baking soda
Duct tape
Pens and pencils
Vaseline
Toothbrushes, toothpaste, and dental floss
Dish soap
Tissues
Toilet paper
Paper towels
Rags
Electrolyte powder or drinks
Ziplock bags
Paracord
Propane and propane tanks
Shampoo and deodorant
Some good suggestions for organized storage of items like this is cheap plastic bins from Costco or Walmart (these are also great to stock up on!) and also buckets. Make sure to label what you need, separate small items into smaller bins or Ziplock bins. Keep them somewhere that's easy to access; keep in mind you will be needing this stuff in an emergency so you won't want to be digging through cluttered crawl spaces trying to find batteries for your flashlights or aspirin for an injured person, for example. The bins are great because they're easy to tote and move around, transporting your items quickly and easily will probably be ideal so plan for this as well.
If you enjoyed this, you might also like….
Let Us Know Your Thoughts