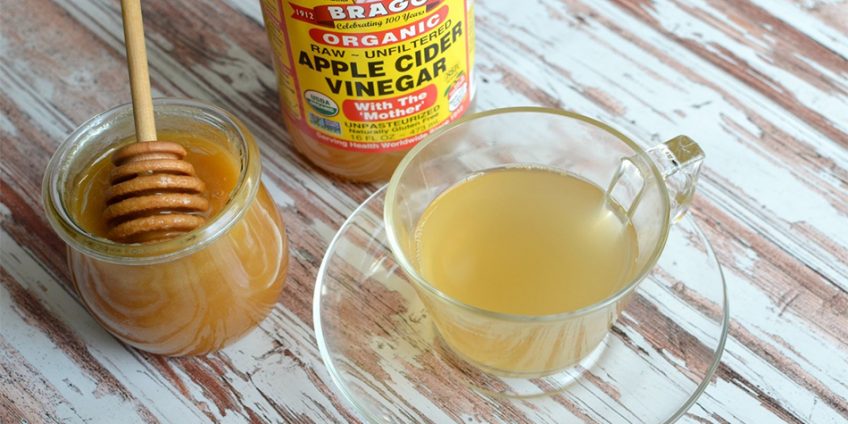 I know I've been sharing a lot of DIY natural cold and flu remedies lately, but I seriously don't think anyone can ever have too many in their natural health arsenal.
Also, a lot of the remedies I've been sharing are make-ahead or big batch remedies, and sometimes busy people just need a quick fix for when they feel a cold or flu coming on.
This has been my go-to for years as I usually have these ingredients in my cupboard, they're super healthy and all boast immune-boosting properties, and you can make it in about five minutes, and even a few different ways.
The main ingredients are: 
Raw honey
Apple cider vinegar
Ground ginger
Turmeric powder
Ground cinnamon
Options for preparing 
You can make this with any or all of the ingredients listed; they're all good for you individually, so it doesn't have to be perfectly adherent to the recipe to work. This is my favorite method of preparing:
Brew your favorite herbal tea. I like Hawaiian mamake tea, which isn't very common, but if you can find it it's also great for warding off or curing illness. Some echanacea tea or lemon tea would be ideal, or you can just use hot water. Keep in mind the flavors of what you want to blend in, for instance peppermint tea might be pretty gross with apple cider vinegar, so maybe just mix in the honey and ginger if that's what you are brewing with.
When your tea or hot water are ready, stir in the ingredients one by one, making sure the honey and spices are dissolved. You can use however much you prefer to taste, but a basic guide for measurements would be 1 tbs of the honey and apple cider vinegar each, and a 1/2 tsp of each of the spices.
An even quicker alternative:
Mix together two parts drinking water and one part apple cider vinegar. I like to use a shot glass to just take it all down in one or two sips.
Blend in the honey and spices. This will need more through stirring than the tea version, although you can use warm water as well.
You could play around with this recipe to see what works for you, you could use fruit or citrus juice for example. It is probably advisable if you have a sensitive stomach to eat not long after taking this remedy, as while it is beneficial to take on an empty stomach, it might upset your stomach a bit if you don't eat within twenty minutes. Whatever you do, you're sure to notice the amazing benefits of these healing products!
If you liked this, you might also enjoy…
Let Us Know Your Thoughts