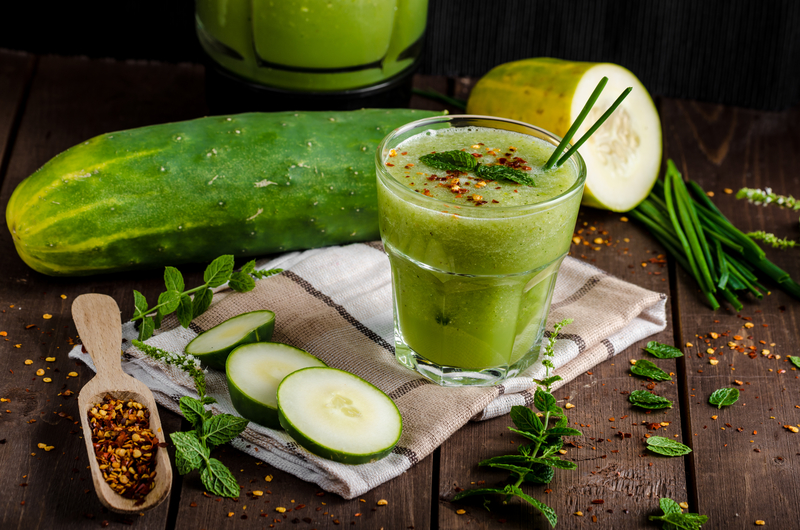 Congratulations on producing a successful homesteading garden this year! Now all you need to do is find ways to use your excess cucumbers. You've come to the right place. There is nothing as refreshing and crispy as a cucumber straight out of the garden. Even better are cucumbers in a salad or other yummy cold recipe made just for hot summer days and nights. We can suggest seven ways to use those lovely crunchy cucumbers. There are three recipes and four are for non-food uses that will surprise you.
Food Uses
1. Cucumber Tomato Salad
This salad could be the centerpiece of an enormous veggie tray all from your garden. It is a straightforward recipe that can be made to serve with a meal or as a snack.
Ingredients are three cucumbers, three diced tomatoes or a cup of cherry tomatoes, half (or more) of a sweet onion cut in small slices, a teaspoon of dill, and your favorite dressing. I like to use the cucumber dressing below. Just mix them all up and chill for an hour and serve.
2. Cucumber Yogurt Dressing
This dressing is so creamy and smooth that it melts in your mouth. It's very healthy, especially if you make your own yogurt. It only has about two grams of fat per tablespoon. It is simple to make by just adding the ingredients into a blender and run it until smooth.
Ingredients are 1 cup of cucumbers, seeded, peeled and chopped; 3 tablespoons of plain or vanilla low-fat yogurt; 2 tablespoons of olive oil, 1 teaspoon of apple cider vinegar, ¼ teaspoon of dill, along with salt and pepper to taste. Let all blend for a few minutes and then test it for taste. Chill and enjoy!
3. Strawberry & Cucumber Smoothie
Just the sound of this drink sends a cool smoothness through me that makes me feel like I'm doing something special for my body because there's lots of potassium and Vitamin B in this smoothie that will give you a spurt of energy. What makes it so good is the sweet strawberry taste.
Ingredients are 1-1/2 cups of frozen or fresh strawberries, 1 large cucumber, with seeds removed and chopped, 1 cup of almond milk (cold), 1-1/2 tablespoons of honey, and a teaspoon of lemon juice. Blend on high, add more milk if desired,
Non-food Uses
4. Control Garden Pests
Cucumbers are one of the most fascinating vegetables. Did you know they can get rid of garden pests? All you need to do is put 4-5 slices in a few small open containers and place them around your garden. They will repel all sorts of insects. You just need to replace them when they dry out.
5. Breath Freshener
Forget using mints to freshen your breath. Place a slice of cucumber on the roof of your mouth and hold for about 30 seconds. The chemicals in the cucumber will kill bacteria and bad breath.
Suggested Article: "How to Use Extra Cucumbers"
6. Hangover Relief
This non-food use is one you will probably wish you knew about on New Year's Eve. If you eat half a cucumber before going to bed after drinking, it will help relieve a hangover because they are high in nutrients and electrolytes.
7. Mirror Defogger
If you want to defog your mirror, rub a cucumber slice over the mirror before getting in the shower, and when you get out, the mirror will be clear of fog and your bathroom will have a fresh smell.
[Holy Cow] 

NEVER Use Laundry Detergent Again!!!  Discover How You Can Get Your Clothes Cleaned Without A Single Drop of Toxic Laundry Detergent…Don't believe me? <<<See for yourself here>>>

Let Us Know Your Thoughts