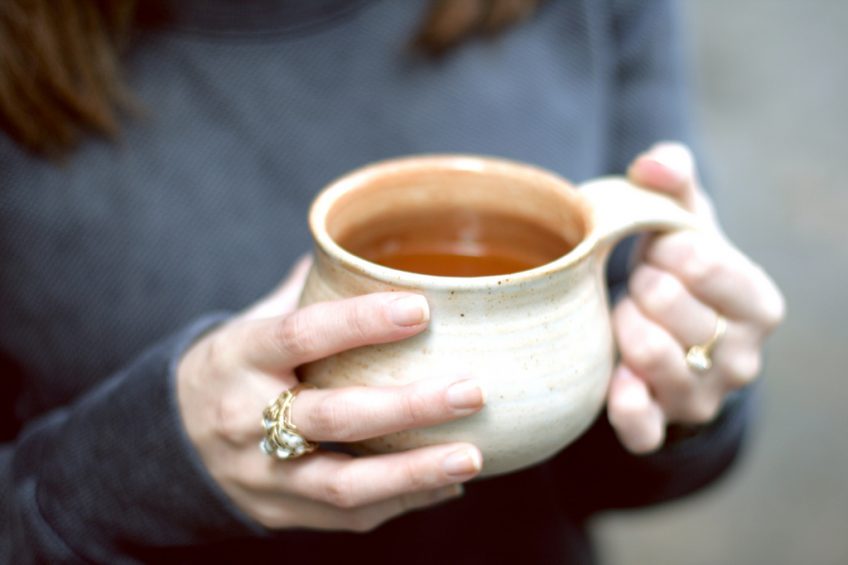 Fall is right around the corner! And while pumpkin spice has gotten very popular in recent years, a timeless fall classic is apple cider. Hot apple cider has long been a staple of fall and the delicious combination of apples and warm spices couldn't be more classic for the season.
And it's very easy to make at home for yourself! Not only is it a very simple process, but the smell of apple cider mulling on the stove will fill your house with the delightful aroma of fall. It's great to prepare a big batch for a gathering or holiday dinner, there's nothing quite as classic as a warm pot of apple cider to warm your guests up after their journey.
What you need:
10-12 apples, washed and quartered
2 oranges, washed and quartered
4 cinnamon sticks
2 tsp ground nutmeg
1 tbs whole cloves or 1 tsp ground cloves
1 gallon of filtered water
1/2 cup sugar, brown sugar, or sweetener of choice
Instructions: 
Put all the ingredients in a large stock pot, stir to get the spices evenly distributed, and bring to a simmer, stirring occasionally.
Reduce the heat to low, cover, and let simmer for 2 hours
Once the apples have started to soften, gently break apart with a fork and mash gently
After three hours, remove from heat and allow to cool slightly. Then strain through cheesecloth or a fine-mesh strainer into the container you would like to serve from. This can be another pot, a punch bowl, or a pitcher. To get the most flavor out of the fruit, you can try to squeeze the apples and oranges in the strainer or cheesecloth.
Once strained, stir in your sweetener until combined, to taste.
Serve hot and enjoy!
If you like this, you might also like:
Let Us Know Your Thoughts